Louis XVI costumes à la Polonaise 1778
Examples of rococo fashion in the reigns of Marie Antoinette and Louis XVI.
430. Woman with extravagant, coiffure, calf-length skirt (dupe) and jacket with back pleats (caraco); in her hand a walking slick, 1778.
431. Male costume, 1778.
432. Woman wearing tulle cap on top of elaborate coiffure, gown (robe) looped up à la polonaise, 1778.
433. Man wearing coat with skirt cut away towards back; powdered wig and buckled shoes, 1778.
434. Woman wearing tulle cap over elaborate coiffure, calf-length skirt (jupe), and gown (robe) looped à la polonaise; in one hand a fan. in the other a parasol, 1778.
435. Girls' dresses, 1778.
436. Man wearing silk dressing gown, 1778.
«Histoire du costume» par Henry Harald Hansen. Dessins de Ebbe Susen, Mogens Bryder et Kaj Norregaard.Traduit du Danois par Jaqueline Puissant.Flammarion, Paris, 1954.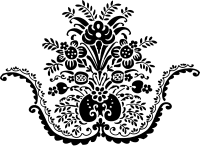 ---
Support and Seduction: The History of Corsets and Bras (Abradale Books) by Beatrice Fontanel.
Thoughout the ages, women's breasts have been subjected to the endless whims of fashion. From the ancient Greeks to Mae West and Madonna, this light-hearted book charts the changing shapes of female beauty. The elegant and amusing images - including fashion drawings, paintings, photographs, and film stills - illustrate the often surprising history of the garments women have worn for support - and seduction.
---