Category:
1792
Costume and Fashion in 1792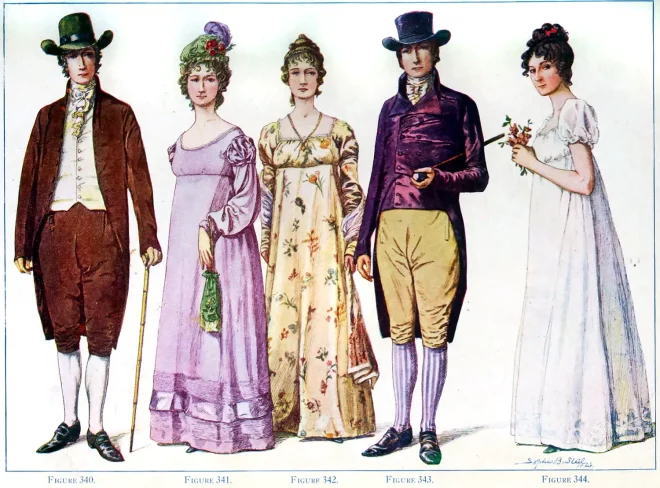 Historic dress in America during the Republic under George Washington and John Adams.
France 18th century. The Grand Lever. The morning toilet of a lady of status. The caracos, the shirts, the overskirt, etc. Female fashion during the reign of Louis XVI.
Literature
Couture: then and now Clothes define people. A person's clothing, whether it's a sari, kimono, or business suit, is an essential key to his or her culture, class, personality, or even religion. The Kyoto Costume Institute recognizes the importance of understanding clothing sociologically, historically, and artistically.
---