Madame de Maintenon 1635-1719.
Françoise d'Aubigné, marquise de Maintenon, briefly called Madame de Maintenon was the last mistress and in morganatic marriage, the second wife of Louis XIV of France.
After the death of his wife, Queen Maria Theresa of Austria in October 1683, Louis XIV went to the Maintenon secretly a left-handed marriage (The right hand is the oath hand, the hand of the marriage alliance. The left-handed marriage granted the wife in the aristocratic society not full marriage rights, but was merely a special form of concubinage. Not a full legally binding marriage, morganatic marriage, not befitting).
Until his death, he lived with her ​​and visited her every day in their rooms. The unclear relationship to the outside of the two and the fact that she was a little older than him, led to some talk on the court and in Europe.
In 1685 she founded in the town of Saint-Cyr-l'École (Arrondissement Versailles) a boarding school, Maison royale de Saint-Louis, for 300 daughters of impoverished noblemen – the Maison Royale de Saint-Louis. There she retired after the death of the king in 1715, without ever having to leave the place again. Her tomb lies in the Chapel.
Source: Albums de coiffures historiques par E. Nissy. Editeur: Albert Brunet, Paris c. 1860.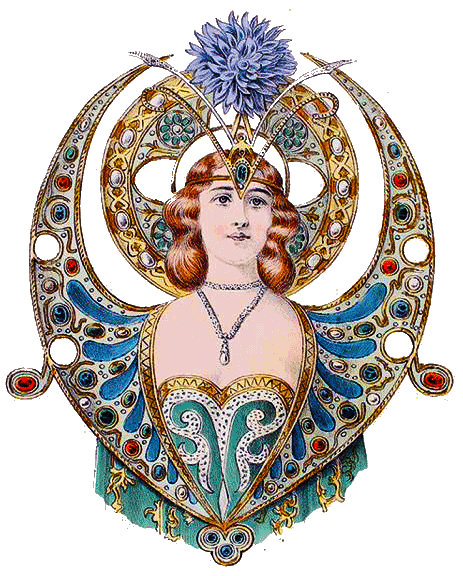 Continuing