The American Duchess Guide to 18th Century Dressmaking: How to Hand Sew Georgian Gowns and Wear Them With Style by Lauren Stowell (Author), Abby Cox (Author).
Lauren Stowell and Abby Cox of American Duchess have endeavored to make the impossible possible by bringing historically accurate dressmaking techniques into your sewing room. Learn how to make four of the most iconic 18th century silhouettes―the English Gown, Sacque Gown, Italian Gown and Round Gown―using the same hand sewing techniques done by historic dressmakers.
The Age of Undress by Amelia Rauser.
Dress in the Age of Jane Austen by Hilary Davidson.
Jane Austen at Home by Lucy Worsley 
---
Augustina, the Maid of Saragossa.
YE who shall marvel when you hear her tale,
Oh! had you known her softer hours!
* * * * * * * * * * * * * * * * * *
Scarce would you dream that Saragora's tower
Beheld her smile in danger's Gorgon face,
Then the closed ranks and lead in glory's fearful chase.
Her lover sinks-she sheds no ill-timed tear;
Her chief is stain=-she fills his fatal post;
Her fellows flee-she checks their base career;
The foe retires=-she heads the sallying host.
Lord Byron's "Childe Harold."
Sir David Wilkie, Artist. W. Greatbach, Engraver. English Romanticism, the black romance.
Raimunda Maria Agustina Saragossa i Domènech (1786-1857), called Agustina de Aragón or Agostina of Zaragoza, was a Spanish independence fighter during the Napoleonic occupation. She fought first as a civilian and was subsequently included in the Spanish Army. She became a symbol of the Spanish War of Independence and served as a subject for painters and writers.
Childe Harold's Pilgrimage is one of the best known and most successful works of the British poet Lord Byron. The epic poem was published from 1812 to 1818.
The title goes to the medieval word "childe" (squire) back for a young candidate for knighthood. The work, a long narrative poem describes the travels of a young man looking out of disappointment on his life of luxury distraction in foreign countries. It brings the melancholy and disappointment expression, which was felt by a generation that was the Revolutionary and Napoleonic Wars tired.
Source: Character sketches of romance, fiction and the drama by Rev. Ebenezer Cobham Brewer, 1892. A revised American edition of the readers handbook. Edited by Marion Harland.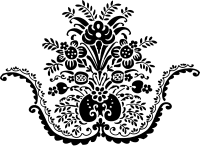 ---
Support and Seduction: The History of Corsets and Bras (Abradale Books) by Beatrice Fontanel.
Thoughout the ages, women's breasts have been subjected to the endless whims of fashion. From the ancient Greeks to Mae West and Madonna, this light-hearted book charts the changing shapes of female beauty. The elegant and amusing images - including fashion drawings, paintings, photographs, and film stills - illustrate the often surprising history of the garments women have worn for support - and seduction.
---