Auguste Racinet. The Costume History Hardcover – Illustrated, November 4, 2015
by Françoise Tétart-Vittu (Author)
Racinet's Costume History is an invaluable reference for students, designers, artists, illustrators, and historians; and a rich source of inspiration for anyone with an interest in clothing and style.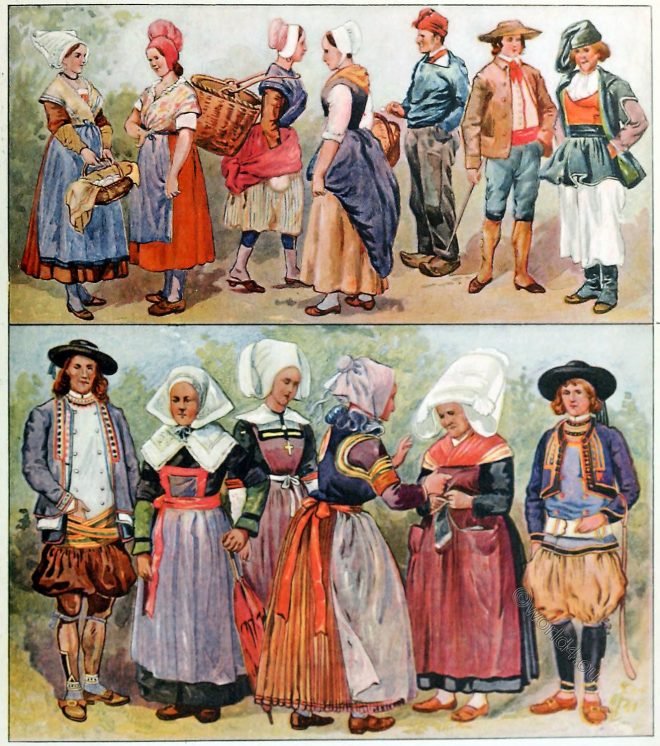 French Folk costumes from Brittany, Normandy, Bourgogne-Franche-Comté, Provence, Hauts-de-France region, Haute-Savoie, Corsica.
Fruit seller from the Alte Lande. Vierlander men's costume. Vierlander woman in dance attire. Milkman from the Hamburg area.