Tag:
Flapper
In the 1920s, the term designated Flapper, someone who flutters, young women who wore short skirts and short hair, listened to Jazz and confidently put in Scene contrary to the prevailing morality. The Flapper were considered naughty and immoral because they wore make-up, hard alcohol drinking and smoking. As a possible model for the type of the flapper, the independent young woman, the Gibson Girl applies. Although there is between the Gibson Girl and the Flapper no outward similarity, but were for the Gibson Girl independence and self-confident femininity typical.
Auguste Racinet. The Costume History Hardcover – Illustrated, November 4, 2015
by Françoise Tétart-Vittu (Author)
Racinet's Costume History is an invaluable reference for students, designers, artists, illustrators, and historians; and a rich source of inspiration for anyone with an interest in clothing and style.
Les Créations Parisiennes. La Mode est un Art. Haute Couture by PAUL POIRET 1930.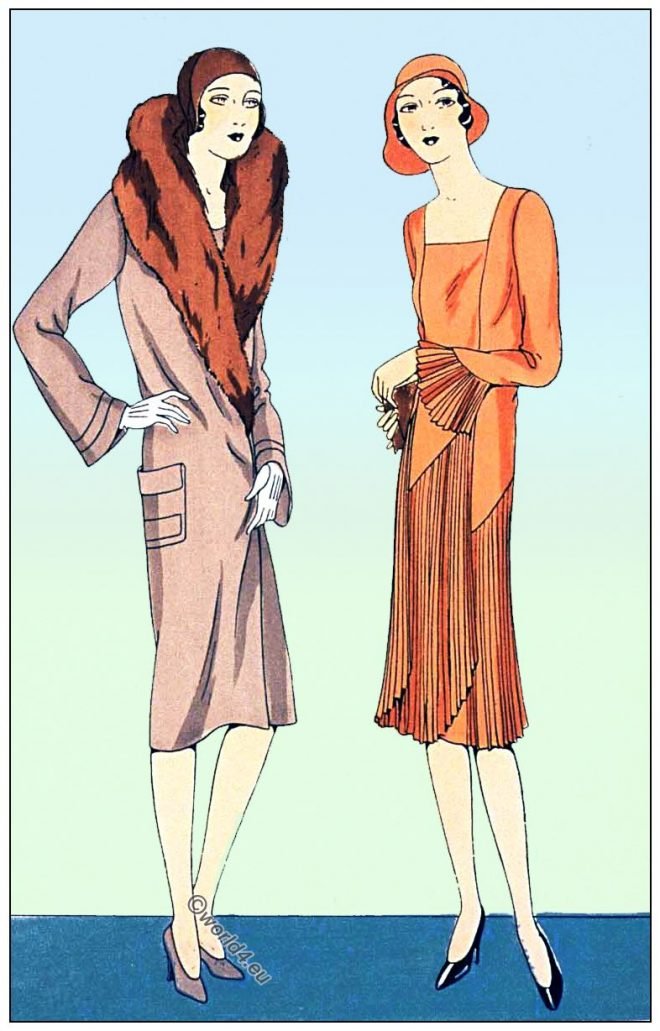 Les Créations Parisiennes. La Mode est un Art. Paris 1929.
Literature
Couture: then and now Clothes define people. A person's clothing, whether it's a sari, kimono, or business suit, is an essential key to his or her culture, class, personality, or even religion. The Kyoto Costume Institute recognizes the importance of understanding clothing sociologically, historically, and artistically.
---