12 11 13 10 6 9
8 3 5 4 7 1 2
GREECE – WOMEN'S COSTUMES
The garments of the Greek women were not to be opened in front, but at the side. They were not adapted to the body by the cut, but clung to it only with the help of the belt or as a result of the softness of the fabric.
To the clothing of the lower body half one had at first no dress similar to our petticoat; only later such came up, which began under the bosom. The main piece of clothing was the chiton made of linen or wool.
After cleansing the body and building the hair, after rubbing the hands and feet with Egyptian perfume, the hair with marjoram, the knees and the neck with quendel (wild thyme), the first garment that a Greek lady put on was a bust band (Strophium or Fascia, see nos. 1 and 2).
Not only white and red were applied to the face and black to the eyes, not only the hair was powdered, but according to Nomachius the brush was also used to give the breasts more shine by shading its white colour with hyacinth purple or Indian jasper green. This bust band was called Apodesma, Stethodesma or Strophion. It was also tied over the short chiton, which was worn as a shirt and kept on at night (nos. 3 and 4).
The chitons were designed differently: the long chiton with closely fitting sleeves going down to the wrist is of Ionic and Asian origin (No. 5). It is worn with or without a belt and has no other opening than the neckline through which the head is inserted. At the bottom this chiton is wider than at the top. The chiton of the depicted figure has an embroidered border at the bottom hem and sleeves. This type did not require any agraffes to hold together and consisted of transparent fabrics.
The second type is the short chiton, which was also worn like a blouse and had only one opening to put the head through. It is sleeveless and covers the shoulders less or more to the beginning of the arm. It was worn with or without a belt (nos. 6, 7 and 8).
Source: History of the costume in chronological development by Albert Charles Auguste Racinet. Edited by Adolf Rosenberg. Berlin 1888.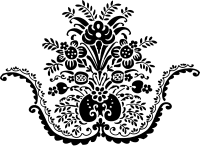 Continuing