Auguste Racinet. The Costume History Hardcover – Illustrated, November 4, 2015
by Françoise Tétart-Vittu (Author)
Racinet's Costume History is an invaluable reference for students, designers, artists, illustrators, and historians; and a rich source of inspiration for anyone with an interest in clothing and style.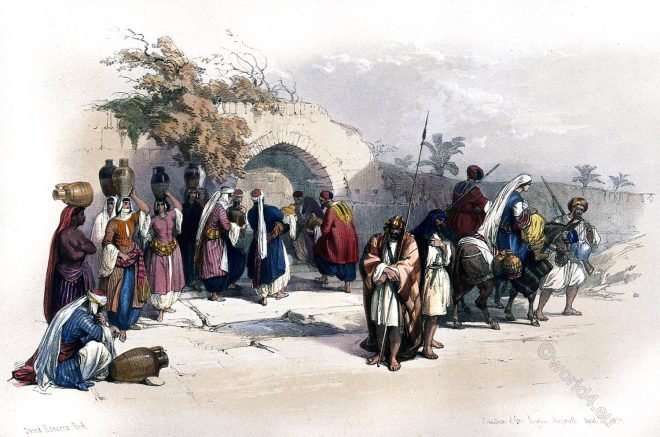 The figures introduced were all drawn on the spot, and convey an accurate representation of the female costume of Nazareth.
Various views of Nazareth of the 19th and early 20th century. Photographs and illustrations. The Plain of Esdraelon. Mount of Precipitation.
Tabor is a beautiful mountain, wholly of limestone, and rising about a thousand feet above the great Plain of Esdraelon.