Tag: Miparti
Fashion of the Middle Ages. Miparti from French semi-divided. It usually describes a vertical division of a garment (for example stocking legs) in different colors, for example right red, left blue.
Italian soldiers in Mi-Parti fashion. Renaissance clothing from Venice and Lombardy at the beginning of the 16th century.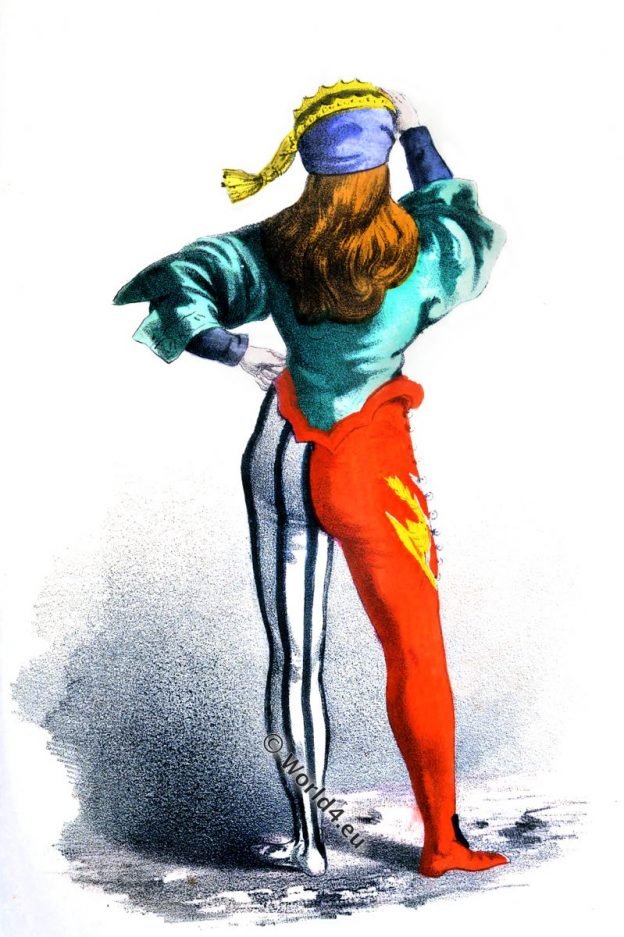 The Society of La Calza was an association of young Venetian noblemen and a few strangers of high rank.
Court Dress, Germany 1450, Burgundian fashion 15th century. Fashion of nobility in 1450 in Germany of the late Middle Ages. The woman with a high Hennin and veil. The over robe… Read More