Tag:
Miparti
Fashion of the Middle Ages. Miparti from French semi-divided. It usually describes a vertical division of a garment (for example stocking legs) in different colors, for example right red, left blue.
Auguste Racinet. The Costume History Hardcover – Illustrated, November 4, 2015
by Françoise Tétart-Vittu (Author)
Racinet's Costume History is an invaluable reference for students, designers, artists, illustrators, and historians; and a rich source of inspiration for anyone with an interest in clothing and style.
Italian soldiers in Mi-Parti fashion. Renaissance clothing from Venice and Lombardy at the beginning of the 16th century.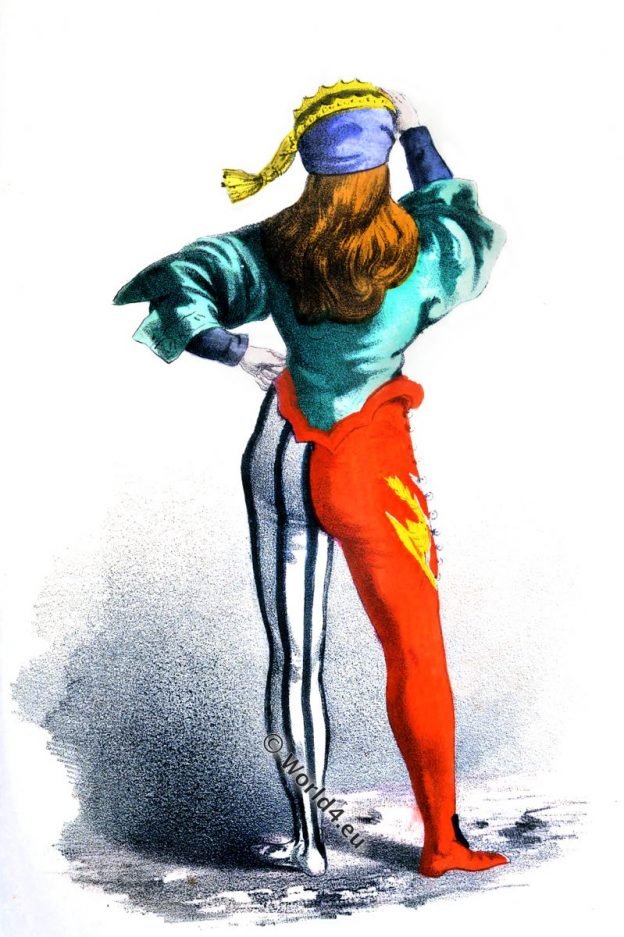 The Society of La Calza was an association of young Venetian noblemen and a few strangers of high rank.
Mi-Parti. Burgundian fashion 15th century.