Auguste Racinet. The Costume History Hardcover – Illustrated, November 4, 2015
by Françoise Tétart-Vittu (Author)
Racinet's Costume History is an invaluable reference for students, designers, artists, illustrators, and historians; and a rich source of inspiration for anyone with an interest in clothing and style.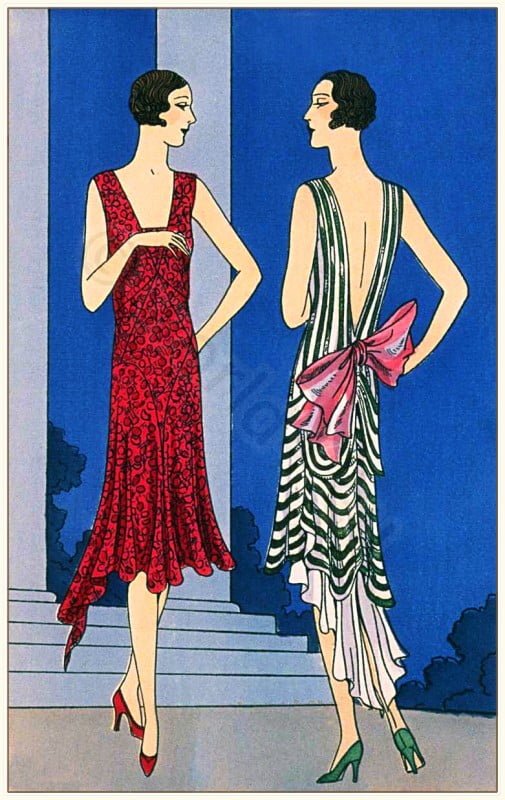 Model of "Venenosa", "Nuit blanche" by Couturiers Nanteuil & Bernard et Cie. Les créations parisiennes. La mode est un art.
Model of "Tristesse". Créations de Couturier Nanteuil. Les créations parisiennes, Paris 1929. Un petit boléro amovible, en dentelle, se porte sur une robe de mousseline et dentelli (Atelier des Lefaurichon).… Read More
Models of "Werther" and "Pécheresse". Créations de Couturiers Alice Bernard and Nanteuil. Left: "Werther" by couturier Alice Bernard Beaucoup de distinction dans cette robe en crêpe satin bleu dont les pans… Read More