The American Duchess Guide to 18th Century Dressmaking: How to Hand Sew Georgian Gowns and Wear Them With Style by Lauren Stowell (Author), Abby Cox (Author).
Lauren Stowell and Abby Cox of American Duchess have endeavored to make the impossible possible by bringing historically accurate dressmaking techniques into your sewing room. Learn how to make four of the most iconic 18th century silhouettes―the English Gown, Sacque Gown, Italian Gown and Round Gown―using the same hand sewing techniques done by historic dressmakers.
Rob. Herdman, Artist. Francis Holl, Engraver.
EDWARD found an agreeable variety in the conversation of Miss Bradwardine, who listened with eagerness to his remarks upon literature and showed great justness of taste in her answers.
• • • With all the simplicity and curiosity of a recluse, she attached herself to the opportunity of increasing her store of literature which Edward's visit afforded her. He sent for some of bis books from his quarters, and they opened to her sources of delight of which she had hitherto had no idea.
Scott's "Waverley."
Waverley and Rose Bradwardine.
Waverley, or, 'Tis Sixty Years Since is the first novel by Scottish writer Sir Walter Scott. Waverley appeared in 1814 and is considered the first British historical novel. The materials are Highland feudalism, military bravery, and description of natural scenery. There is a fine vein of humor, and a union of fiction with history. The chief characters are Charles Edward, the Chevalier, the noble old baron of Bradwardine, the simple, faithful clansman, Evan Dhu, and the poor fool, Davie Gellatley, with his fragments of song and scattered gleams of fancy.
Scott did not prefix his name to Waverley, being afraid that it might compromise his poetical reputation. – Chambers, English Literature, ii. 586.
Waverley (Captain Edward), of Waverley Honor, and hero of the novel called by his name. Being gored by a stag, he resigned his commission, and proposed marriage to Flora M'Ivor, but was not accepted. Fergus M'Ivor (Flora's brother) introduced him to Prince Charles Edward. He entered the service of the Young Chevalier, and in the battle of Preston Pans saved the life of Colonel Talbot. The colonel, out of gratitude, obtained the pardon of young Waverley, who then married Rose Bradwardine, and settled down quietly in Waverley Honor.
Mr. Richard Waverley, the captain's father, of Waverley Honor.
Sir Everard Waverley, the captain's uncle.
Mistress Rachel Waverley, sister of Sir Everard. — Sir W. Scott, Waverley (time, George II.).
Source: Character sketches of romance, fiction and the drama by Rev. Ebenezer Cobham Brewer, 1892. A revised American edition of the readers handbook. Edited by Marion Harland.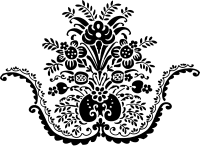 Related
---
Support and Seduction: The History of Corsets and Bras (Abradale Books) by Beatrice Fontanel.
Thoughout the ages, women's breasts have been subjected to the endless whims of fashion. From the ancient Greeks to Mae West and Madonna, this light-hearted book charts the changing shapes of female beauty. The elegant and amusing images - including fashion drawings, paintings, photographs, and film stills - illustrate the often surprising history of the garments women have worn for support - and seduction.
---