A Fairy tale. Published about 1898.
Ali Baba (arabic علي بابا) is a figure of the 270th story from the History Collection, a thousand-and-one night, which bears the title Ali Baba and the forty robbers (Arabic: Ali Baba wal arba'een harami). In the Arabic version of Thousand and One Nights this story was not yet contained.
Ali Baba and the forty thieves by Walter Crane.
Walter Crane (born 15 August 1845 in Liverpool, died March 14, 1915 in Horsham, West Sussex) was an English painter and illustrator and one of the leading representatives of the Arts and Crafts Movement.
In 1888 Crane was decisively involved in the establishment of the "Art and Crafts Exhibition Society", whose first president he became. The aim of society was to revive art through the craft and attention to these "craftsmen".
Together with William Morris and Dante Gabriel Rossetti, Crane was not only one of the most important members of the Arts and Crafts Movements, but also its first president. Some saw him as the true father of Art Nouveau.
In 1893-1896, Crane's works were also shown in Europe and well received in Germany, where they met German symbolism and early art nouveau. In 1898 he published the title page for the magazine "Jugend", which appeared in Munich. Many of his paintings were sold in Germany and some of them are still to be found in German museums, as Neptune's horses in the Neue Pinakothek in Munich.
On October 16, 1900, the largest exhibition of Crane's works was opened in Budapest's National Museum, making an extraordinary contribution to the spread of the international arts and crafts movement
Crane wore the velvet jacket widespread in the Arts & Craft movement, with a loosely bound silk tie.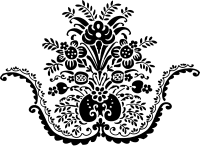 Related