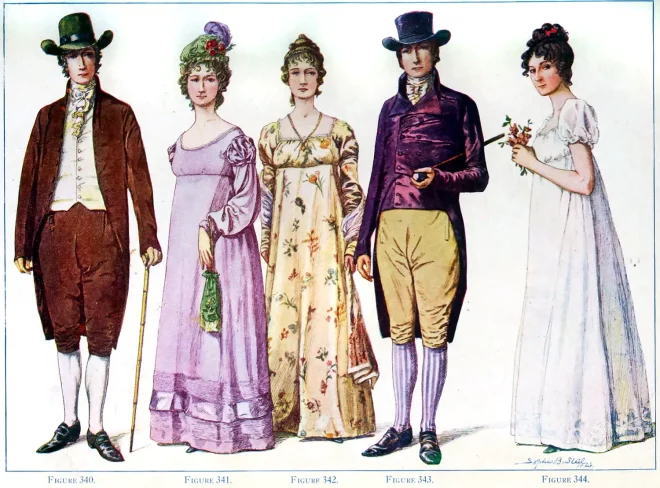 Historic dress in America during the Republic under George Washington and John Adams.
Literature
Couture: then and now Clothes define people. A person's clothing, whether it's a sari, kimono, or business suit, is an essential key to his or her culture, class, personality, or even religion. The Kyoto Costume Institute recognizes the importance of understanding clothing sociologically, historically, and artistically.
---
Costume under the Revolution; Versailles no longer the arbiter of the mode – Anglomania, "Anticomania," Rousseau, and a "return to Nature " – Blonde perukes – Dresses à la Flore, à la Diane, etc. – The classical cothurnus; the "balantine " – Pink silk tights and gauze veiled nudities – Impossibles and Incroyables; masculine dress à la Anglaise – Official costumes of National Representatives and of Directors – Barras' little joke – A lady on contemporary fashions in Paris.