The Aqueduto das Águas Livres in Lisbon
The Aqueduto das Águas Livres in Lisbon is a complex system of development, delivery and distribution of water to the city, whose landmarks are the large stone arches that span the Alcântara Valley. It has a length of 19 km and extends from Queluz through Caneças to the Lisbon district of Campolide. The structure is listed as a Monumento Nacional, or national monument, in Portugal.
The aqueduct is one of the great engineering achievements of the 18th century and one of the largest structures of its kind in the world. The construction contributed significantly to solving the chronic problems of Lisbon's water supply. The aqueduct survived the great earthquake of 1755 undamaged.
The aqueduct spans the valley of Alcântara in 14 arches, the highest of which has a height of 65 meters and a width of 28 meters. The operation was stopped in 1967. Today, the limestone structure can be visited and walked around. From there, one has a view over the northern districts of Lisbon. The inconspicuous entrance is located on Calçada da Quintinha street in the Campolide district.
ENVIRONS OF LISBON, And Aqueduct of Alcântara.
FROM Quellus, which is situated half-way between Cintra and Lisbon, a bridle road along the course of the aqueduct leads to the capital. To the right of this road is a lofty hill, whence this sketch was taken. It represents in the distance part of the city, the river, and the opposite bank, and towards the fore ground that portion of the aqueduct which stretches across the vale of Alcantara.
The country between Quellus and Lisbon is hilly, unenclosed, and destitute of trees. The soil, though apparently shallow and stony, produces good crops of corn, and is peculiarly favourable to the olive. Clusters of low windmills, with sails in the shape of a Maltese cross, are seen on most of the heights. About a mile to the eastward of the aqueduct, and agreeably situated in the Vale of Alcantara, is the town of Bemfica, consisting principally of villas which belong to the nobility and merchants of Lisbon.
"Lisbon is built upon hills, but of no great height, the soil " round the city consists of limestone and basalt, the former "lying at the top, being in many places very white, close, and "good for building; but in one part, beneath the other strata," and at a depth in both hanks of the Tagus, it is composed "solely of one heap of petrifactions." Wilson's History of Mountains, vol. ii, page 164.
Source: The Peninsula War. Sketches of the country, character, and costume, in Portugal and Spain, made during the campaign, and on the route of the British Army, in 1808 and 1809.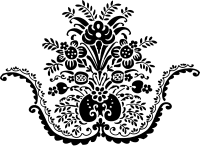 Related