Archibald Anderson Brown. H.R.H. PRINCE LEOPOLD`S VALET.
Born October 1842. Ninth and youngest son of John Brown, tenant of the Bush Farm: Archibald A. Brown entered the Royal Service at Windsor, 23rd November, 1863, commencing as Steward`s Room Waiter. He became Ward-Man and Footman to H.R.H. Prince Leopold, 8th August, 1865; and in April, 1866, on account of his excellent conduct, and devotion to Prince Leopold`s service, was promoted to His Royal Highness`s Valet.
Source: The Highlanders of Scotland.
PORTRAITS ILLUSTRATIVE OF THE PRINZIPAL CLANS AND FOLLOWINGS AND THE RETAINERS OF THE ROYAL HOUSEHOLD AT BALMORAL, IN THE REIGN OF HER MAJESTY QUEEN VICTORIA, BY KENNETH MACLEAY, ESQ., R.S.A. With topious Notices from Authentic Sources. In colored Lithographs by Vincent Brooks. London: Mr. Mitchel, Publisher to her Majsty, 33, Old Bond Street, W. Edinburgh: Blackwood and Sons. 1870.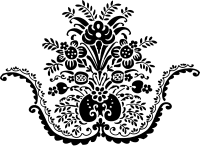 Related