Category:
Fashion History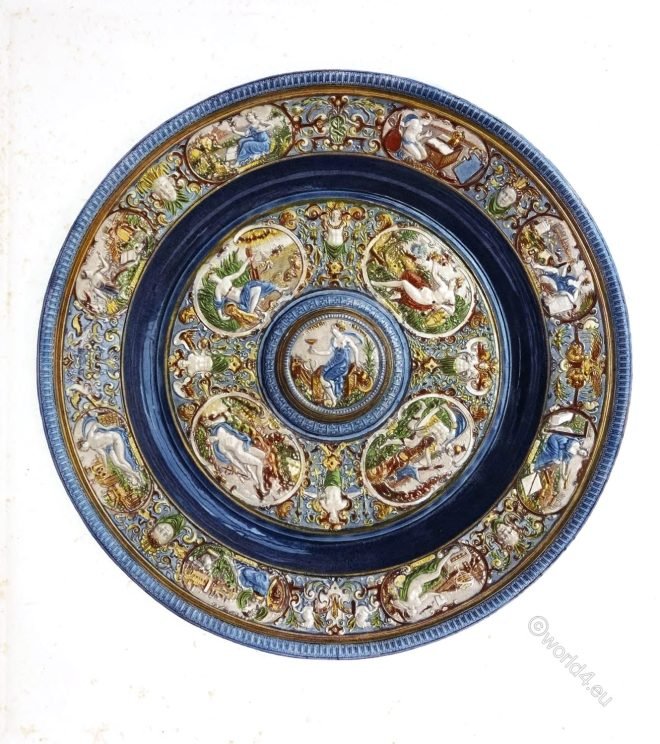 This dish is a repetition in pottery of a famous work in pewter by the goldsmith François Briot.
Treasury of the Cathedral at Nancy. This chalice and paten are of gold, enriched with precious stones and small cloisonné enamels
Literature
Couture: then and now Clothes define people. A person's clothing, whether it's a sari, kimono, or business suit, is an essential key to his or her culture, class, personality, or even religion. The Kyoto Costume Institute recognizes the importance of understanding clothing sociologically, historically, and artistically.
---