Coiffure of Elisabeth de France.
Élisabeth de Bourbon (Spanish Isabel de Borbón y Médicis; 1602-1644) was a princess of France, as well as queen of Spain from 1621 to 1644 and queen of Portugal from 1621 to 1640.
Elizabeth was the eldest daughter of Henry IV. of France and his second wife, Maria de 'Medici. As the oldest princess, she received the traditional honorary title Madame Royale at court. In her new home Élisabeth was designated the Spanish form of her name, Isabel.
She is considered as great patron of the Spanish literature in its golden age.
Source: "Album de coiffures histories" by E. Nissy. Published 1890 by Albert Brunet.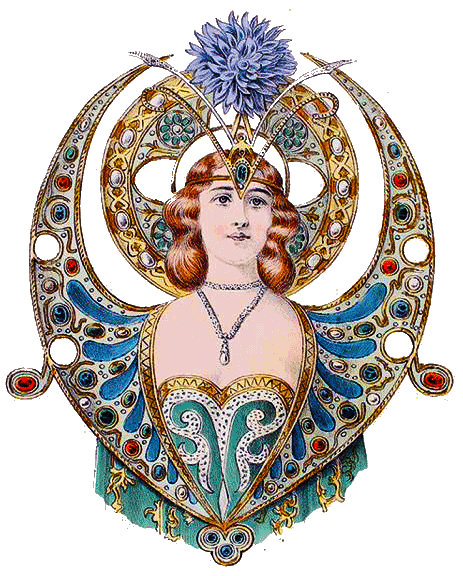 Related