Plate LIII.
RENAISSANCE. SIXTEENTH CENTURY. FRESCOES AND ARABESQUES OF RAPHAEL.
LOGGIE OF THE VATICAN.
EVERYTHING possible has already been said of these marvels of decoration, which are at the same time marvels of ideal art. In giving a place in our collection to a few of these beautiful frescoes, executed, as is well known, under the direction of Raphael, by his principal pupils, we do not exceed the limits of our subject; we only extend those limits by giving an example of the highest expression of which the art is capable.
These great works are more than mere decorations, but yet they are decorations; sometimes connected with each other by unity of subject, sometimes isolated and fanciful; but always subordinated to the general effect, and meeting in every respect the requirements of decorative art.
In the plate two large subjects occupy the right and left. The former represents the Four Seasons, with their attributes expressed as clearly as poetically. The latter shows the Three Fates, grand figures spinning between them the thread of human life.
Source: Polychromatic ornament by Auguste Racinet. London, H. Sotheran and Co., 1877.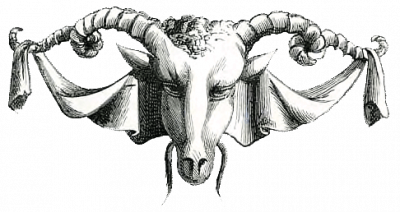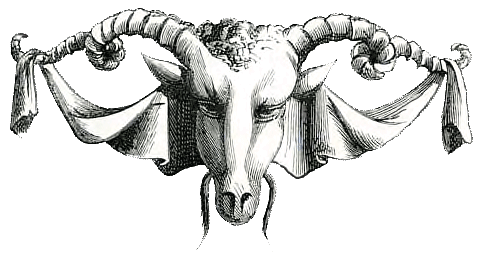 Continuing
---
Glam Italia! by Corinna Cooke
---