Habit en surtout à brandebourg 1780.
Clothes made especially in Brandenburg 1780.
Cet homme est vêtu d'un habit en surtout à brandebourg de camelot de foie double de martre, veste de drap d'or à bordure, doublé de pluche de soie blanche, culotte de velours, il porte des sandales par dessus fes souliers.
Source: 1er Cahier de la Collection d'habillements modernes et galants avec les habillements des princes et seigneurs. Paris 1780. Dessiné par Claude-Louis Desrais; Gravé par Martial Deny; Carl de Vinck. Éditeur et marchand, André Basset. Published in the Galerie des modes et costumes français, by Jacques Esnault and Michel Rapilly.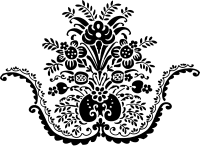 Related
---
Support and Seduction: The History of Corsets and Bras (Abradale Books) by Beatrice Fontanel.
Thoughout the ages, women's breasts have been subjected to the endless whims of fashion. From the ancient Greeks to Mae West and Madonna, this light-hearted book charts the changing shapes of female beauty. The elegant and amusing images - including fashion drawings, paintings, photographs, and film stills - illustrate the often surprising history of the garments women have worn for support - and seduction.
---