Henri d'Albret, 1503-1555. Grandfather of Henri IV in 1527.
Henry II, called Henri d'Albret (1503-1555) was titular king of Navarre. He was the eldest son of Jean d'Albret and Catherine of Navarre, brother-in-law of the French king Francis I (1497–1547).He ruled the independent kingdom of Navarre from 1518 to 1555.
Catherine gave birth to Henry II in the so-called Palacio de los Sebastianes in Sangüesa, that is, in the house of the Navarrese Sebastián family. The house still exists today in Calle Mayor 56, and the façade bears, among other things, the coat of arms of the Sebastián family and a plaque commemorating Henry II.
Henri d'Albret, Grand-Père De Henri IV, d'après Gagnières, 1527. Modes et Costumes Historiques 1864.
Source: "Modes et Costumes Historiques". Drawing by Xavier Willemin. Edited and steel engraving by Hippolyte Louis Emile and Polidor Jean Charles Pauquet. Published by Cassell, Petter & Galpin London, 1864.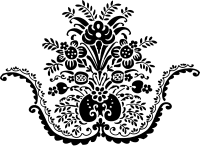 Related