American stage actress Maude Adams as Peter Pan 1905.
Maude Adams, actually Maude Ewing Kiskadden Adams (1872-1953) was an American stage actress in the early 20th century.
Her starring role was that of Peter Pan, a literary figure of Sir James Matthew Barrie. At the age of nine months she was the first time on stage. She was supported by the New York theater producer Charles Frohman and became famous in 1905 for her role as Peter Pan; or, The Boy Who Wouldn't Grow Up.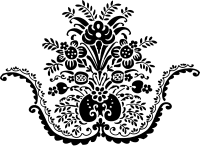 ---
From the ancient Greeks to Mae West and Madonna, this light-hearted book charts the changing shapes of female beauty. The elegant and amusing images - including fashion drawings, paintings, photographs, and film stills - illustrate the often surprising history of the garments women have worn for support - and seduction.
---