The Age of Undress by Amelia Rauser.
Dress in the Age of Jane Austen by Hilary Davidson.
Jane Austen at Home by Lucy Worsley 
---
George Washington was the first President of the United States of America from 1789 to 1797. As Commander-in-Chief of the Continental Army from 1775 to 1783, he was one of the founding fathers of the USA.
John Adams was one of the founding fathers of the United States and the first Vice-President from 1789 to 1797 and the second President of the United States after George Washington from 1797 to 1801.
THE REPUBLIC UNDER WASHINGTON AND ADAMS.
1790-1800
FIGURE 340. – Man in brown broadcloth, from an original suit worn by Mr. Johnsonof Germantown about 1790. The coat is of the cut called shad-belly worn by Friends in Pennsylvania until long after 1800.
FIGURE 341. – A mauve crêpe gown trimmed with groups of tucks and a fold of silkof same colour inserted between. The head-dress is from a contemporary picture.The history of Mrs. Sartori, the owner of this dress, is give on page 274
FIGURE 342. A dress of fine glazed cambric made very simple with long sleeves and high waist, owned by Madame Chevalier, end of eighteenth century. The hair is copied from a contemporary portrait of 1797.
FIGURE 343. Man in style of 1800. High collar and short-waisted coat of changeable plum-coloured silk. Nankeen breeches. Hat of felt with rather high
crown.
FIGURE 344. Muslin dress trimmed with tambour embroidery, worn by Deborah Logan of Philadelphia, 1797. The original dress may be seen at Stenton, Philadelphia.
The pictures on this plate are all from original garments lent for this book.
Source: Historic dress in America 1607-1800, by Elisabeth McClellan. Publishers: George W. Jacobs & Company, Philadelphia, 1904.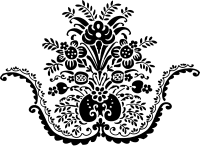 ---
Support and Seduction: The History of Corsets and Bras (Abradale Books) by Beatrice Fontanel.
Thoughout the ages, women's breasts have been subjected to the endless whims of fashion. From the ancient Greeks to Mae West and Madonna, this light-hearted book charts the changing shapes of female beauty. The elegant and amusing images - including fashion drawings, paintings, photographs, and film stills - illustrate the often surprising history of the garments women have worn for support - and seduction.
---
The Age of Undress by Amelia Rauser.
Dress in the Age of Jane Austen by Hilary Davidson.
Jane Austen at Home by Lucy Worsley 
---