Odet de Coligny, known as the "Cardinal de Châtillon" (1517-1571), was a French Huguenot leader, Catholic prelate of the Renaissance, known for his conversion to Calvinist Protestantism. First Archbishop of Toulouse, then Bishop of Beauvais, he was excommunicated by the Pope after his conversion in 1562 and married in 1564. He was a member of the government of Queen Catherine de Médicis.
Cardinal de Châtillon
Black pencil and red chalk.
Odet de Coligny, known as the Cardinal de Châtillon, was the son of Gaspard de Coligny, I" of the name, and Louise de Montmorency. He was born on 1 July 1517. Raised with great care, he distinguished himself by his culture and his love of fine literature. At the age of 17, Pope Clement VII created him a cardinal in the consistory of November 1533, but in 1561 he switched to the Reformed Church. He was excommunicated by Pius IV in 1563 and was stripped of his cardinal's dignity and all his ecclesiastical benefices. He took part in the king's councils, where he distinguished himself by his open and enlightened mind.
Little by little, he inclined towards the new religion, which his brothers, Admiral Gaspard de Coligny (see Crayons du Musée Condé, plate ccxciv) and François, seigneur d'Andelot (see Crayons du Musée Condé, plate CCXCIV) had embraced. He openly broke with celibacy, while retaining ecclesiastical dress, and regularised his relationship with Isabelle de Hauteville, dame de Loré, through marriage (see Musée Condé pencils, plate CCXLIV). He was among the ranks of the Huguenots at the battle of Saint-Denis (1567), then crossed the Channel to England in 1568, and ended his life in England on 14 February 1571. His death was attributed to poisoning by his servant. He found his final resting place in Canterbury Cathedral.
The Albertine Library in Vienna has a replica of this drawing (no. 11.180) and another pencil with only the head of the figure (no. 11.181). The latter appears to be an original. A large painted portrait in the Musée Condé is a reproduction of these various pencils. This portrait is dated 1548. This is also the probable date of the studies in question. The Uffizi Museum in Florence has a replica of the drawing in question, similar to the one in the Albertine (no. 14.899).
Source: Le Portrait à la cour des Valois; crayons français du XVIe siècle, conservés au Musée Condé à Chantilly: par Etienne Moreau-Nélaton (1859-1927); Musée Condé. Paris, Librairie centrale des beaux-arts, 1908.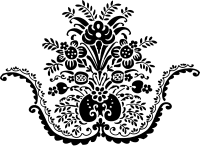 Related