The ordinary dress of a peasant of Torres Vedras.
THE Peasants of this district are of a stout and hardy constitution, and though their ordinary habits exhibit no symptoms of extraordinary vigour or activity they are said to be capable of great exertion, and patient under fatigue. In person they are about the middle size, and well proportioned; their eyes are dark, and their countenances somewhat expressive of ferocity. Matted black locks hang about their face, and their complexions appear too swarthy to be wholly attributed to the climate.
The ordinary dress of the men is composed of a jacket thrown over the shoulder, a red waistcoat, and short blue breeches, below which appear loose drawers, reaching to the calf of the leg. Brown tanned boots are sometimes worn, though both sexes usually go barefoot. A cocked hat, or a little red cap. forms the covering for the head, and the Peasant is seldom seen without a long staff in his hand. The women are dressed in a cloth jacket, and petticoat, and wear a white handkerchief, or pointed cap on their heads.
Although the cottages which are seen scattered about the country, have, from their whiteness, and from being furnished with a small portico and trellis work covered with vines, an appearance of great neatness, their interior is usually filthy and disgusting.
Source: Sketches of the country, character, and costume, in Portugal and Spain, made during the campaign, and on the route of the British Army, in 1808 and 1809, by William Bradford (1779 or 1780-1857). Colored by John Heaviside Clark (ca. 1770 – 1836). London, Published by J. Booth, Duke Street, Portland Place April 24, 1809.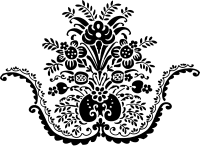 Continuing