Rococo skirts. Louis XV fashion history from 1715 to 1774.
L'histoire du costume féminin français. Les modes sous Louis XV 1715-1774. La Mode du Rococo. Jupes. – Planche 7.

Jupe droite, avec paniers rapportés sur les hanches, en drap marron.
Jupe d'une bourgeoise en tissu fond blanc, rayures en diagonales jaune rouge, très ample, basque du corsage revenant sur la jupe.
Jupe de linon blanc, avec volant de ruban plissé dans le bas, dessus une jupe de lainage blanc, bordée de roses et nœud de ruban.
Robe en mousseline, à fleurettes rose Pot mauve, sur fond bleu ciel, le drapé se rattrapant sur le devant de la jupe. Sous-jupe blanche avec volants plissés.
Robe de la Dauphine, dis position de perles et de cabochons multicolores sur hermine mouchetée. Les fleurs sont tissées sur un fond blanc.
Jupe d'été en lingerie, volants de tulle plissé et dentelle, avec paniers de chaque côté, bordés d'un ruché de ruban.
Robe de satin rose, avec volant sur la sous jupe, tablier derrière avec nœuds de ruban mauve, petite basque du corsage bordée d'un ruché.
Robe de taffetas ballonnée avec impression de fleurs multicolores.
Jupe en soie avec volants découpés bordés de franges, un volant est en soie imprimée.
Source: L'Histoire du Costume Féminin Français. Paul Louis Victor de Giafferri.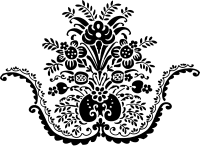 Continuing
---
Support and Seduction: The History of Corsets and Bras (Abradale Books) by Beatrice Fontanel.
Thoughout the ages, women's breasts have been subjected to the endless whims of fashion. From the ancient Greeks to Mae West and Madonna, this light-hearted book charts the changing shapes of female beauty. The elegant and amusing images - including fashion drawings, paintings, photographs, and film stills - illustrate the often surprising history of the garments women have worn for support - and seduction.
---