Maître d'école. Switzerland teacher in 1690
Official garb of a teacher. Switzerland Baroque period, 17th century.
Le Maître d'école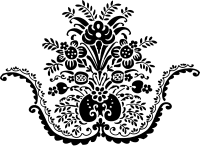 The American Duchess Guide to 18th Century Beauty: 40 Projects for Period-Accurate Hairstyles, Makeup and Accessories by Lauren Stowell & Abby Cox.
---
Seventeenth and Eighteenth-Century Fashion in Detail by Avril Hart & Susan North. From cut and construction to fabric and trimmings.
---
Timeless: Recreate the Classic Makeup and Hairstyles from 100 Years of Beauty by Louise Young & Loulia Sheppard.
---
---