Macaulay's "Lays of Ancient Rome." A. Zick, Artist. R. Bong, Engraver.
Lais of Ancient Rome is an 1842 collection of narrative poems, or lais, by Thomas Babington Macaulay. Four of them recount heroic episodes from early Roman history with strong dramatic and tragic themes, giving the collection its name. Macaulay also included two poems inspired by recent history: Ivry (1824) and The Armada (1832).
Thomas Babington Macaulay. Lays of ancient Rome.
The Death of Virginia
AFTER the decision had been given that Virginia was the slave of Marcus, and therefore subject to the will of her master, Virginius, her father, drew her to one side of the Forum and took her in his arms.
"And then his eyes grew very dim,
And his throat began to swell,
And in a hoarse, changed voice be spake,
Farewell, sweet child! Farewell!
* * * In this hand
I clutch what still can save
Thy gentle youth from taunts and blows,
The portion of the slave;
* * * * * *
'Then clasp me round the neck once more,
And give me one more kiss;
And now, mine own dear little girl,
There is no way but this.
With that be lifted high the steel,
And smote her in the side,
And in her blood she sank to earth,
And with one sob she died."
Macaulay's "Lays of Ancient Rome." A. Zick, Artist. R. Bong, Engraver.
Source: Character sketches of romance, fiction and the drama by Rev. Ebenezer Cobham Brewer, 1892. A revised American edition of the readers handbook. Edited by Marion Harland.
Thomas Babington Macaulay, 1st Baron Macaulay (1800-1859) was a British historian, poet and politician. His treatise on Milton in the Edinburgh Review (1825) and other literary and political portraits of Bacon, Machiavelli, Lord Clive, Warren Hastings, Horace Walpole and Lord Chatham made Macaulay quickly became known. 1842 appeared his Lays of ancient Rome, ancient Roman legends in ballad form, which are characterized by dramatic action, picturesque descriptions and strength of style. 1848 appeared The History of England from the Accession of James the Second in five volumes which was received with enthusiasm, experienced five editions in six months and was immediately translated into several languages. Macaulay's English history was compared in German historiography in the 19th century with that of Leopold von Ranke. That alone makes it clear that he had an extraordinary importance as a historian and was perceived accordingly. The most accurate knowledge of the facts, unsurpassed talent representation in the portrayal of characters and historical events, artful arrangement of the material, a wealth happy selected quotes, elegance of style and efficient disposition make this work a classic of English literature.
Virginia was the central figure of almost certainly fictitious, legendary story from the early Roman Republic, in the Libri Ab urbe condita mentioned the Roman history of Livy, to illustrate the vicious nature of decemvir Appius Claudius. The legend of the Roman woman was revived in many dramas. As a literary editor of Verginia-substance is since the Middle Ages to the Early Modern Age to the 18th century and beyond detectable, and this in many European literatures. Among other things, the legend of Gotthold Ephraim Lessing in 1772 first performance bourgeois tragedy "Emilia Galotti" has been treated.
Works by Thomas Babington Macaulay in the Internet Archive.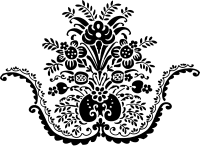 Related
---
Support and Seduction: The History of Corsets and Bras (Abradale Books) by Beatrice Fontanel.
Thoughout the ages, women's breasts have been subjected to the endless whims of fashion. From the ancient Greeks to Mae West and Madonna, this light-hearted book charts the changing shapes of female beauty. The elegant and amusing images - including fashion drawings, paintings, photographs, and film stills - illustrate the often surprising history of the garments women have worn for support - and seduction.
---