Anne de Bretagne (1477-1514)
Duchess of Brittany, Queen of France.
Anne de Bretagne (1477-1514) was from 1489 to 1491 and from 1498 until her death Duchess of Brittany. She was through her marriages also Archduchess of Austria (1490-1491), Queen of France (1491-1498), Queen of Sicily and Jerusalem, and again Queen of France (1499-1514) and Duchess of Milan.
Anne was the eldest daughter of Duke Francis II. of Brittany (1435-1488) and his second wife Margaret of Foix, Princess of Navarre (1449-1486). Anne's education was placed in the care of Françoise de Dinan. Under her supervision Anne was educated in Latin, Greek, French, Breton and Hebrew.
At the age of twelve years, Anne was officially named the Duchess of Brittany. On February 10, 1489 Anne was enthroned as the Duchess of Brittany in Rennes Cathedral. In December 1490 joined the then Roman-German King and later Emperor Maximilian I, a 31-year-old widower, with the nearly 14-year-old orphaned Anne the marriage by procurationem.
On 19 December 1490 the wedding took place at the Cathedral of Rennes. Representative of Maximilian was Freiherr von Wolfgang Polheim on the side of Anne. Charles VIII. protested against this marriage because she was not in conformity.
As Anne's marriage had never been consummated with Maximilian and her husband sent her no money or troops to defend herself against the superior forces of France, Anne agreed to meet with Charles VIII., to negotiate her marriage to Maximilian. Just three days after the meeting between Anne and Charles VIII., on 19 November 1491 found her secret engagement held at the Cathedral of Rennes. With this wedding was Anne Queen of France and Brittany lost its independence.
On February 8, 1492 Anne was crowned in the cathedral of St. Denis to the French queen.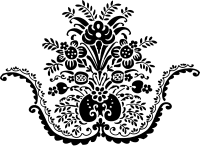 Related