German Belle Époque hairstyles in 1906.
Related: Historic hairstyles. "Album de coiffures histories" by E. Nissy. Published 1890 by Albert Brunet.
Tags: Sans-Ventre-line. Straight-fronted corset. Edwardian fashion era, Belle Époque, The Gibson Girl, Art nouveau period.
Source: Le costume moderne. Journal illustré de modes. Specialist journal for the entire women's costume compartment. Published by C. Heinemann, Berlin 1906.
Source: Women's hairstyles 1906. German General hairdresser newspaper.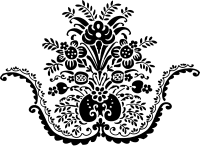 ---
Support and Seduction: The History of Corsets and Bras (Abradale Books) by Beatrice Fontanel.
Thoughout the ages, women's breasts have been subjected to the endless whims of fashion. From the ancient Greeks to Mae West and Madonna, this light-hearted book charts the changing shapes of female beauty. The elegant and amusing images - including fashion drawings, paintings, photographs, and film stills - illustrate the often surprising history of the garments women have worn for support - and seduction.
---