Turkish brocade on silk, caftan of Sultan Osman III (1699 – 1757)
Osman III. (Turkish Üçüncü Osman; 1699 – 1757) was the 25th Sultan of the Ottoman Empire from 1754 to 1757. The father of Osman III was Sultan Mustafa II, his mother the Russian-born princess Şehüvar Valide Sultan. However, some historians also consider it possible that the princess Hadice († 1712) is his mother. Osman III succeeded his half-brother Mahmud I in 1754. He had 3 wives (main wife: Leyla, two concubines: Zevki, Ferhunde Emine), but died without descendants. His cousin Mustafa III. followed him as 26th Sultan.
Osman III. was transferred at the age of 5 years to the so-called "Kafes" the prince prison in the Topkapı palace in Istanbul. He lived there for the next 51 years of his life. Isolation and latent danger to life, which Ottoman pretenders to the throne were exposed to in the "Kafes", impaired his mental health and intellectual abilities. Like all other inmates of the "Kafes", Osman III was cut off from any training and preparation for taking over the Sultanate. Thanks to the Muslim tradition observed in the Ottoman dynasty, Osman III learned the craft of slipper making after all.
Osman III is characterized as a hot-tempered and impatient, but weak and extremely curious man who suffered from inferiority complexes. Moody, erratic, indecisive, he easily succumbed to the whispers of his surroundings. The long isolation in the prince's prison had turned him into a puritanical bigot and shy "misogynist" who spent his days brooding and mostly in complete seclusion.
The reign of Osman III, which lasted only slightly more than 2 years and 10 months, did not have any significant impact on any significant events. The Ottoman Empire was in a phase of stagnation. The peace of Belgrade with Austria and Russia was maintained. A trade treaty with Denmark was concluded, an alliance with Prussia failed at first. The years of relative external peace were not used to stabilise the empire internally. In Algeria and Egypt the Ottoman rule loosened. In Eastern Anatolia, gangs of robbers were able to do their mischief undisturbed.
After a short illness Osman III suffered a stroke and died in the night of 29th to 30th October 1757 at the age of 58 years in the Topkapı palace in Istanbul. He is buried at the New Mosque in Istanbul (Yeni Cami, Turhan Sultan Türbesi).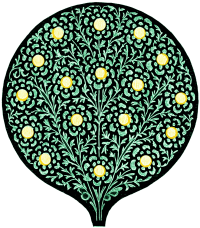 Related