Giovanni Boldini. Portrait of a Lady at l'Exposition universelle de Paris, 1889.
Giovanni Boldini (1842 -1931) was an Italian-French painter of Impressionism. He was one of the most sought-after portrait painters in the Belle Époque. Boldini established himself in the 1880s as a successful painter of boulevard portraits of the rich and beautiful.
Giovanni Boldini came from a renowned family of painters from Ferrara. He was the eighth of the thirteen children of Antonio and Benvenuta Caleffi. His father, a native of Spoleto, was a painter with a purist background, a student of Tommaso Minardi (1787 – 1871), and a restorer. It is said that, gifted with a remarkable technique, he made good copies of works by Raphael and Venetian landscape painters. From his father, Zanin (as Giovanni was familiarly known) received his first drawing lessons.
In 1862 he enrolled at the Academy of Fine Arts in Florence, where he was a student of Stefano Ussi (1822 – 1901) and Enrico Pollastrini (1817 – 1876). He frequents the well-known meeting place of the Florentine artists, the Caffè Michelangiolo, where he meets Giovanni Fattori, Odoardo Borrani, Telemaco Signorini, Cristiano Banti, of whom he is a guest in his villas of Montorsoli and Montemurlo, and Michele Gordigiani (1830 – 1909) and already shows his interest, that he would never abandon, for the elegant halls of the aristocracy and the bourgeoisie, being a guest of the Falconer family, for whom he decorated with dry tempera, between 1867 and 1870, the walls of a small room in his villa in Pistoia, "La Falconiera". The villa was bought in 1938 by the painter's widow and still holds a hundred of his works.
In 1866 he went to Naples with Banti, whom he would portray on several occasions. In 1867 he went on a trip to France with the Falconers: in Monte Carlo he painted the Generale spagnolo ("One of the best things of my youth", he would say). In Paris he visits the Universal Exhibition and meets Edgar Degas, Alfred Sisley and Édouard Manet.
Always progressive on the paths of the open-air painters and impressionists, he developed his nervous, sketchy, sparkling technique, which he also applied to the genre and landscape, later more and more to portrait painting, to which his sharp eye for the individuality of a face or figure particularly enabled him.
He settled in London in 1870, invited by William Cornwallis-West, whom he had met in Florence. The latter provided him with a studio in the city centre, which was frequented by the high society, but at the end of the year he was again in Florence.
In October 1871 he settled permanently in Paris, opening a studio in Avenue Frochol and then in Place Pigalle, where he lived with the Berthe model. Within a very short time he became acquainted with the city's famous artists, including James McNeill Whistler, John Singer Sargent, Robert de Montesquiou, Philip Alexius de László and Paul César Helleu. He soon became a close friend of Edgar Degas.
He worked for the most important art dealer in Paris, Goupil, for whom successful painters such as Mariano Fortuny and Ernest Meissonier were already working, as well as the Italians Giuseppe Palizzi and Giuseppe De Nittis. He paints a series of genre paintings in the 18th century style, which was very fashionable at the time.
Around the 20th century Boldini's creativity began to decline while the Belle Époque was also coming to an end.
The eclecticism of his work and the versatility of his oeuvre make Boldini a painter who is difficult to classify within any artistic movement. It reached its peak during the Impressionist and Symbolist styles at the beginning of the twentieth century and ended when the historical avant-garde already dominated in Europe.
He died in Paris on January 11, 1931. His remains rest with his family at the Cimitero Monumentale della Certosa di Ferrara.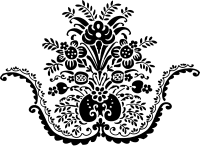 Related