PLATE XVII.
ANCIENT JEWISH WORK IN THE NORTH-EAST OF THE HARAM WALL, NEAR S. MARY'S GATE.
Ancient Saracenic Monument.
Ancient Jewish Stone in the North-east corner of Haram es-Sherif
The largest stones of the Herodian period.
Stones of the period of Solomon.
Restoration of the Wall.
Recent Restoration of the Wall by the natives.
Arab Wall of the time of Solomon.
Modern Mohammedan Tombs.
Eastern Slope of the Mount Moriah.
Source: Jerusalem Explored. Being a description of the ancient and modern city, with numerous illustrations consisting of views, ground plans, and sections by Ermete Pierotti; translated by Thomas George Bonney (Fellow of St Johns College, Cambridge). London: Bell and Daldy; Cambridge: Deighton, Bell and Co. 1864.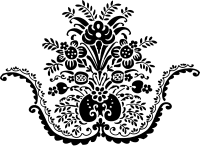 Continuing