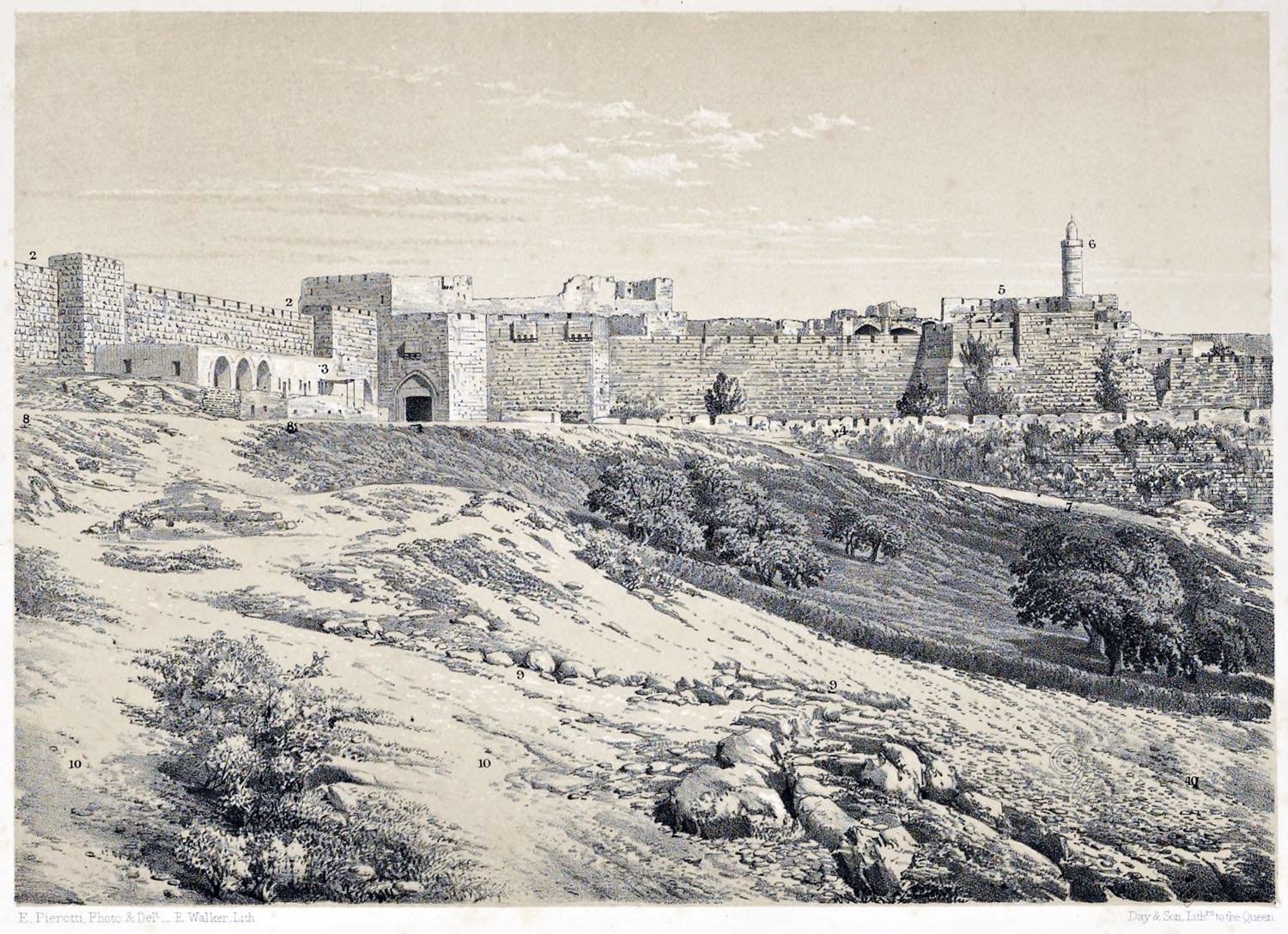 PLATE V.
ANCIENT CITADEL OF THE JEBUSITES, AFTERWARDS THAT OF DAVID, THEN THAT OF THE PISANS. THE JAFFA GATE.
Jaffa Gate.
Present Wall of the City.
The Custom House.
Citadel.
Barrack of Mount Sion.
Minaret of the Citadel.
Road from Bethlehem,
Road from Jaffa.
Mount Sion.
Valley of Gihon.
Source: Jerusalem Explored. Being a description of the ancient and modern city, with numerous illustrations consisting of views, ground plans, and sections by Ermete Pierotti, translated by Thomas George Bonney (Fellow of St Johns College, Cambridge). London: Bell and Daldy; Cambridge: Deighton, Bell and Co. 1864.
Continuing