PLATE XIII.
VIEW OF THE ARCH OF THE ECCE-HOMO, WITH THE SMALLER ARCH TO THE NORTH, DISCOVERED BY PIEROTTI.
Arch of Ecce-Homo (?) Roman arch posterior to the death of Christ.
Mohammedan room, or place of prayers for the Mohammedans.
Arch discovered by Pierotti.
Cistern.
Niche of the period of the Crusades.
Convent of the Daughters of Sion.
Source: Jerusalem Explored. Being a description of the ancient and modern city, with numerous illustrations consisting of views, ground plans, and sections by Ermete Pierotti; translated by Thomas George Bonney (Fellow of St Johns College, Cambridge). London: Bell and Daldy; Cambridge: Deighton, Bell and Co. 1864.
Jerusalem Explored by Ermete Pierotti. Arch of the time of the Knights of S. John. Ruins of the Church of…
Plan and sections of the Tomb of the Prophets; View, plan and section of the Tomb of Lazarus at Bethany.
View of the Valley of Jehoshaphat, Mount Moriah, Tomb of Absalom, Tomb of S. James, Tomb of Zacharias, Mount of…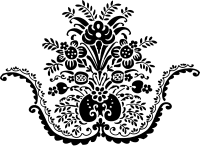 Continuing