ITALY. FEMALE COSTUME IN THE XIV., XV. AND XVI. CENTURY
ITALIAN AND DUTCH TYPES AFTER PAINTINGS IN ITALIAN MUSEUMS.
ITALIAN TYPES.
Renaissance. Fashion of Italian and Dutch noble ladies from the 14th to the 16th century. The colouring of hair in Venice.
14th century.
No. 2. Noble lady. Hair smoothly parted; at the back of the head a tiara with muslin veil; finely pleated shirt; long black velvet robe, in front with a broad fur stripe. Gold embroidery around the neckline and on the wide sleeves at the top, narrow and buttoned at the bottom; metalwork belt at hip level.
After a painting by Tommaso di Stefano, gen. Giottino; Uffizi, Florence.
No. 5. Noble lady. Veil over a crescent-shaped frame. Velvet robe with fur trimming. After the miniatures of an Italian manuscript of the library in Parma.
No. 9. Roman lady. The piece of muslin enveloping her hair is attached by an agraffe and covered with a veil made of the fabric of the robe and coat. The robe is open at the front, allowing the petticoat to be seen. Long coat thrown over the left shoulder. After an unknown original; Pinacoteca in Bologna.
15th century.
No. 3. Venetian lady.
The blond hair is held by a velvet ribbon with pearls and falls wavy over the shoulders. White satin overskirt with silver passementarie over a cut out bodice with slit sleeves. The waist cutout leaves the left side of the bodice free. After Gentile Bellini; Academy in Venice.
No. 4. Venetian lady in the newlyweds' costume.
Fazuolo of muslin, held together by a string of pearls with pendants, tremoli. Black velvet robe without sleeves with wide neckline. Bodice with golden fabric sleeves open at the elbows. Golden cord running across the chest and forming a belt. Figure from a painting by Gentile Bellini; Academy in Venice.
No. 6. Noble lady. Browband of gold embroidery, brooch on the side of the hair and pearl set. Long plait braided with velvet ribbon. Satin robe with slit sleeves closed by bands of the colour of a lower waist visible above the neckline of the robe. Necklace, metalwork with pearls. After a votive picture by Bernardo Zenale; Brera in Milan.
No. 8. Noble lady.
Balzo in gold fabric with pearls. Velvet robe with wide sleeves at the top and narrow sleeves at the bottom. From the frescos of Paclo Uccelli in Santa Maria Novella in Florence.
No. 12. noblewoman; end of the 15th century. Ribbon of gold fabric over her freely falling hair; over her underdress a robe of gold fabric with silver leafs of Florentine work. After a fresco by Domenico Ghirlandaio in Santa Maria Novella, Florence.
No. 14. noble lady; end of the century. Underdress of red satin, covered by a gold net with silver buttons. Robe of gold fabric. After a fresco by Domenico Ghirlandaio in Santa Maria Novella, Florence.
16th century.
No. 7th Venetian noble lady; beginning of the century. Gold net with pearls and stones; brocade robe with black velvet decoration; cut out bodice of violet, gold-embroidered velvet. After a fresco in the Scuola del Santo. Padua.
No. 13. Venetian lady, dyeing her hair. The remedy to bring out the colour filo d'oro consisted of 2 pounds of alum, 6 ounces of black sulphur and 4 ounces of honey. It was applied wet and had to dry in the sun for several hours.
DUTCH TYPES.
15th century
No. 1. Noble lady. Metal plates, covering the hair on both sides; cut out bodice; double pearl necklace; slit sleeves of yellow satin. After the picture of an old Dutch master; Pinacotheca, Turin.
Nos. 10 and 11. Noble lady and servant. Headscarf, wrapping the parting, wrapped around the chin and falling down on the right. The servant wears the then usual cap. Figures from a painting by van der Goes: Hospital of Santa Maria Nuova, Florence.
Vgl. Cesare Vecellio, Ancient and modern costumes. – Eugène Rimmel, Le Livre des parfums, – Les femmes blondes selon des peintres de l'école de Venice par deux Vénitiens, Paris 1865.
Source: History of the costume in chronological development by Albert Charles Auguste Racinet. Edited by Adolf Rosenberg. Berlin 1888.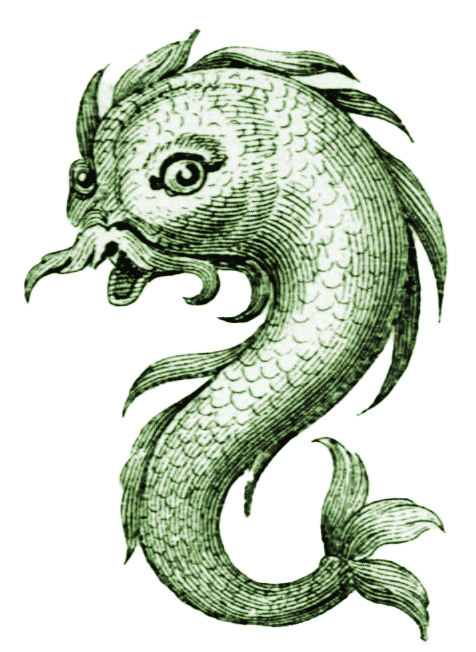 Related