Shoe said to have belonged to Mary Stuart Queen of Scots (1542 – 1587).
THIS shoe is supposed to have belonged to the beautiful and unfortunate Mary Stuart Queen of Scots (7/8 December 1542 – 8 February 1587).
Though remarkable for the smallness of its size, it is by no means a specimen of the elaborate workmanship of former days, being made of plain black satin; the simplicity of which, however, would in all probability be relieved by a diamond buckle to fasten, as was the fashion in olden times, the straps which were made to overlap each other across the instep.
It is interesting and valuable the antiquarian on account of its antiquity, and because of the rank and historical celebrity of it to quondam wearer.
Book: Ladies' old-fashioned shoes by T. Watson Greig 1885.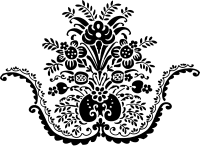 Related