Marie Madeleine de la Vieuville, comtesse de Parabère (1693-1755).
Mistress of regent Philippe d'Orléns.
Marie-Madeleine de La Vieuville de La Tour Pavant, called Madame de Parabère (6 October 1693 in Paris; – 13 August 1755 ibid.), was the official mistress (maîtresse en titre) of Philippe II de Bourbon, duc d'Orléans (1674-1723), regent for the minor king Louis XV, and thus one of the most important persons in the Régence period.
Source: Albums de coiffures historiques par E. Nissy. Editeur: Albert Brunet, Paris c. 1860.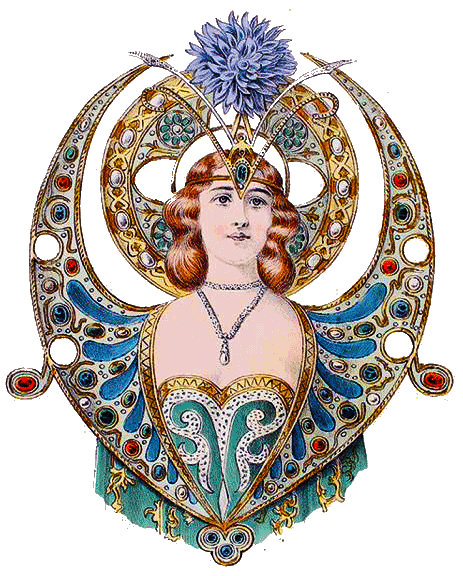 Continuing
---
Support and Seduction: The History of Corsets and Bras (Abradale Books) by Beatrice Fontanel.
Thoughout the ages, women's breasts have been subjected to the endless whims of fashion. From the ancient Greeks to Mae West and Madonna, this light-hearted book charts the changing shapes of female beauty. The elegant and amusing images - including fashion drawings, paintings, photographs, and film stills - illustrate the often surprising history of the garments women have worn for support - and seduction.
---