Auguste Racinet. The Costume History Hardcover – Illustrated, November 4, 2015
by Françoise Tétart-Vittu (Author)
Racinet's Costume History is an invaluable reference for students, designers, artists, illustrators, and historians; and a rich source of inspiration for anyone with an interest in clothing and style.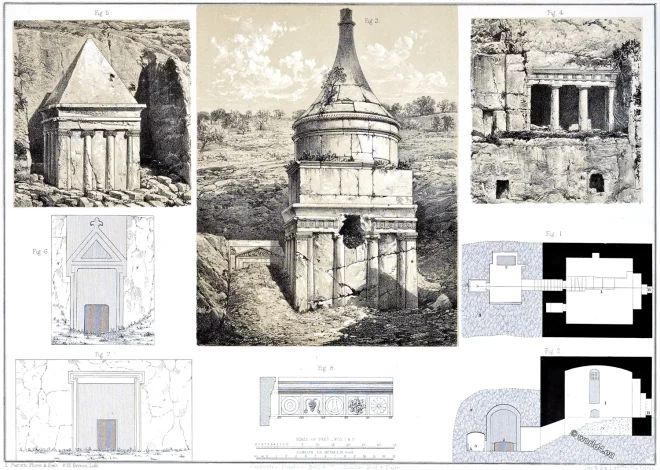 Jerusalem. Plan and section of S. Pelagias Tomb on the Mount of Olives by Ermete Pierotti.
Literature
Couture: then and now Clothes define people. A person's clothing, whether it's a sari, kimono, or business suit, is an essential key to his or her culture, class, personality, or even religion. The Kyoto Costume Institute recognizes the importance of understanding clothing sociologically, historically, and artistically.
---
The great love of the Saxons for display in dress and ornament led to a very, remarkable development of artistic skill in fashioning and decorating articles of jewelry, which were worn by men in greater profusion than by women.