Auguste Racinet. The Costume History Hardcover – Illustrated, November 4, 2015
by Françoise Tétart-Vittu (Author)
Racinet's Costume History is an invaluable reference for students, designers, artists, illustrators, and historians; and a rich source of inspiration for anyone with an interest in clothing and style.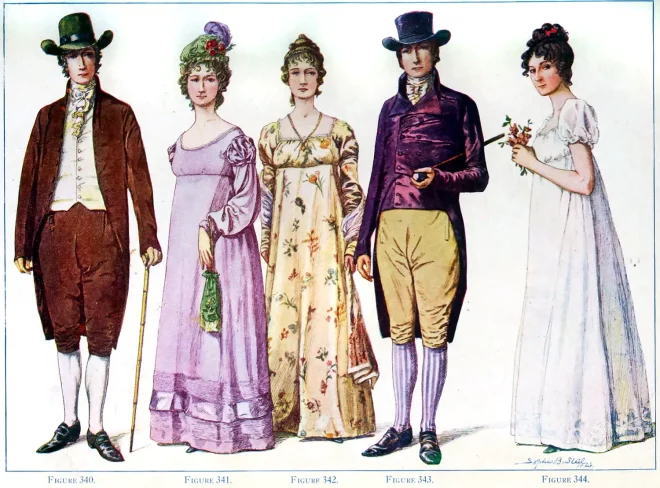 Historic dress in America during the Republic under George Washington and John Adams.
This plate represents a soft brocade gown which was brought from England to the Barbadoes Colony in 1685.