Tag:
Historical Chinese costumes
Auguste Racinet. The Costume History Hardcover – Illustrated, November 4, 2015
by Françoise Tétart-Vittu (Author)
Racinet's Costume History is an invaluable reference for students, designers, artists, illustrators, and historians; and a rich source of inspiration for anyone with an interest in clothing and style.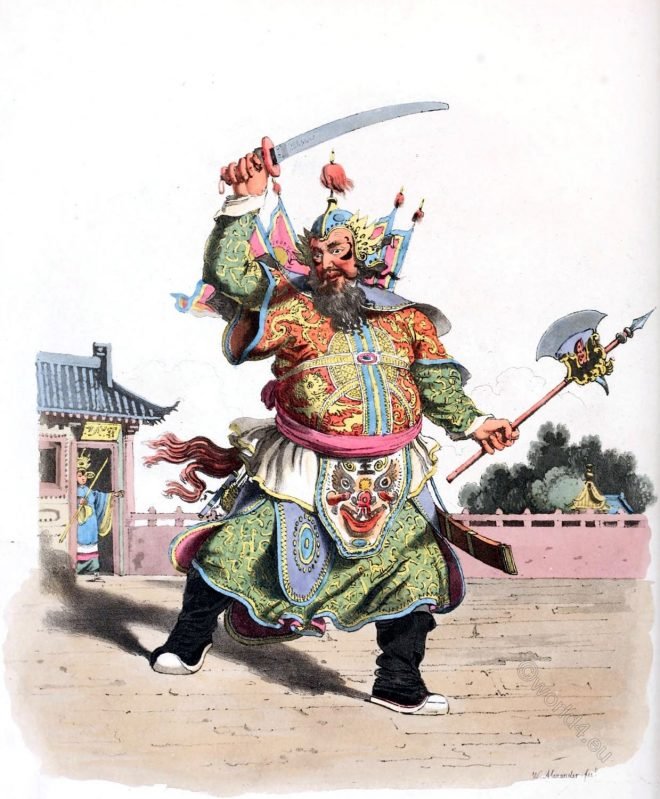 A sketch of a Chinese comedian performing his part before the the British Ambassador, December 19, 1793, at Canton.
The similarity between the Buddhist faith and the Roman Catholic churches may be traced even more minutely than this. "Buddhists everywhere have their monasteries and nunneries, their baptism, celibacy and tonsure, their rosaries, chaplets, relics, and charms, their fast-days and processions, their confessions, mass, requiems, and litanies, and, especially in Tibet, even their cardinals, and their pope."
Literature
Couture: then and now Clothes define people. A person's clothing, whether it's a sari, kimono, or business suit, is an essential key to his or her culture, class, personality, or even religion. The Kyoto Costume Institute recognizes the importance of understanding clothing sociologically, historically, and artistically.
---