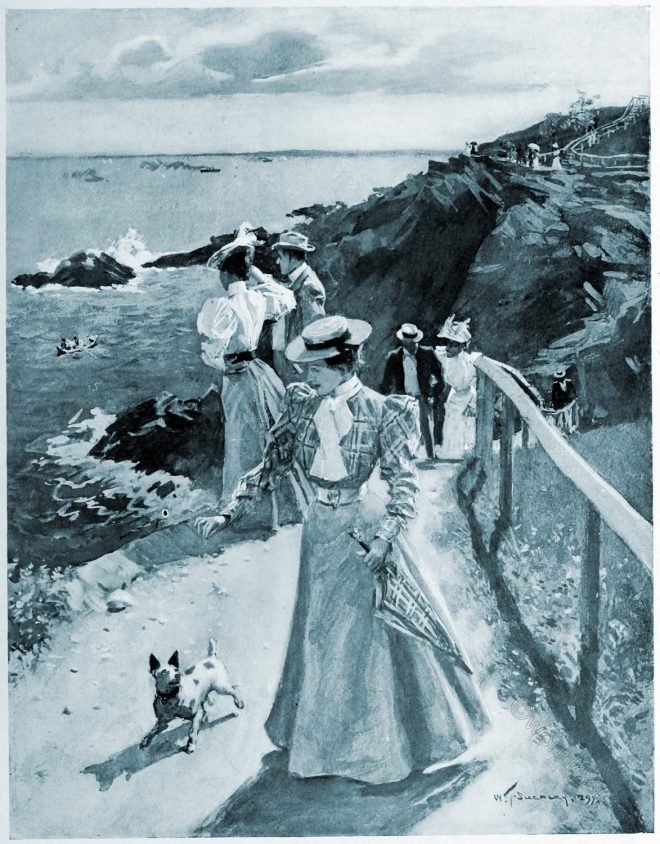 This place was famous in the olden time as one of the favorite haunts of the great sea-serpent.
Belle Époque. Fifth Avenue looking north towards the southern entrance to Central Park by W. T. Smedley, 1899.
Literature
Couture: then and now Clothes define people. A person's clothing, whether it's a sari, kimono, or business suit, is an essential key to his or her culture, class, personality, or even religion. The Kyoto Costume Institute recognizes the importance of understanding clothing sociologically, historically, and artistically.
---