Auguste Racinet. The Costume History Hardcover – Illustrated, November 4, 2015
by Françoise Tétart-Vittu (Author)
Racinet's Costume History is an invaluable reference for students, designers, artists, illustrators, and historians; and a rich source of inspiration for anyone with an interest in clothing and style.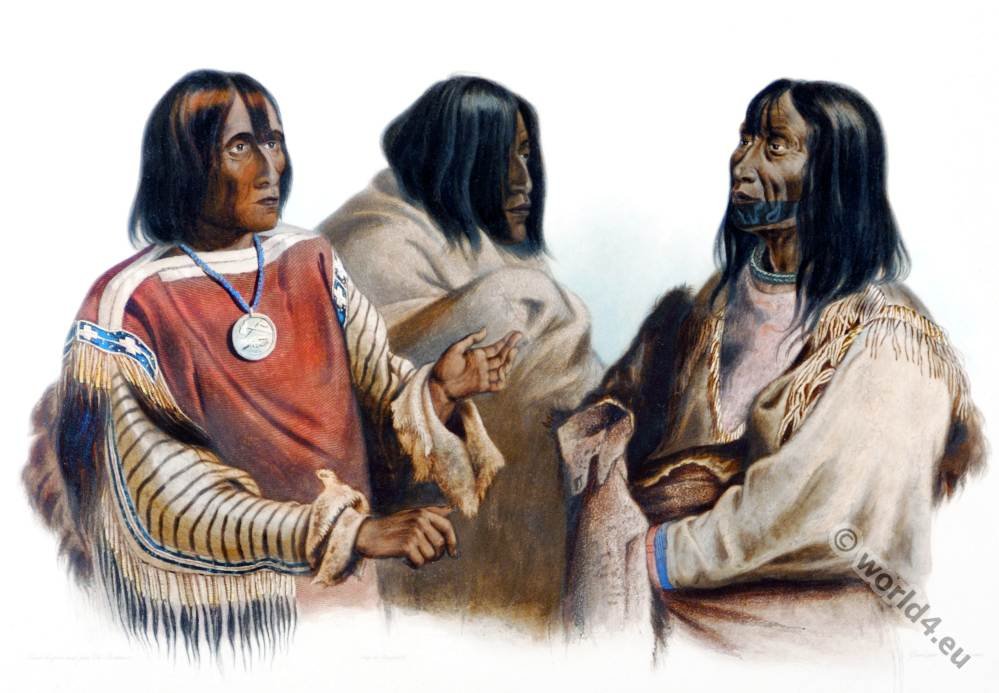 Blackfeet tribes. Chief of the Blood Indians. War chief of the Piekann, Koutani Indian.
Battle between Assiniboine warriors and Blackfeet in front of Fort McKenzie on the Upper Missouri River, 1833.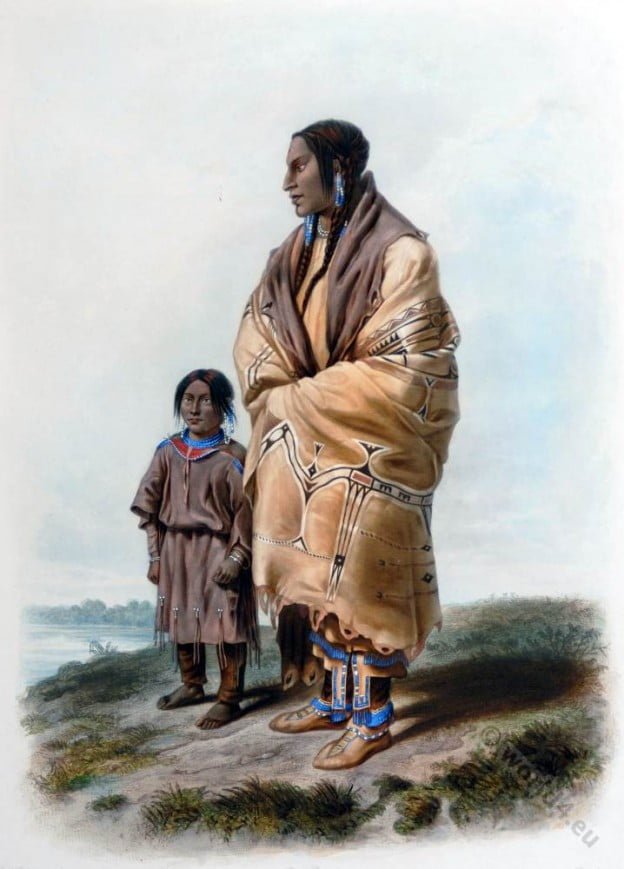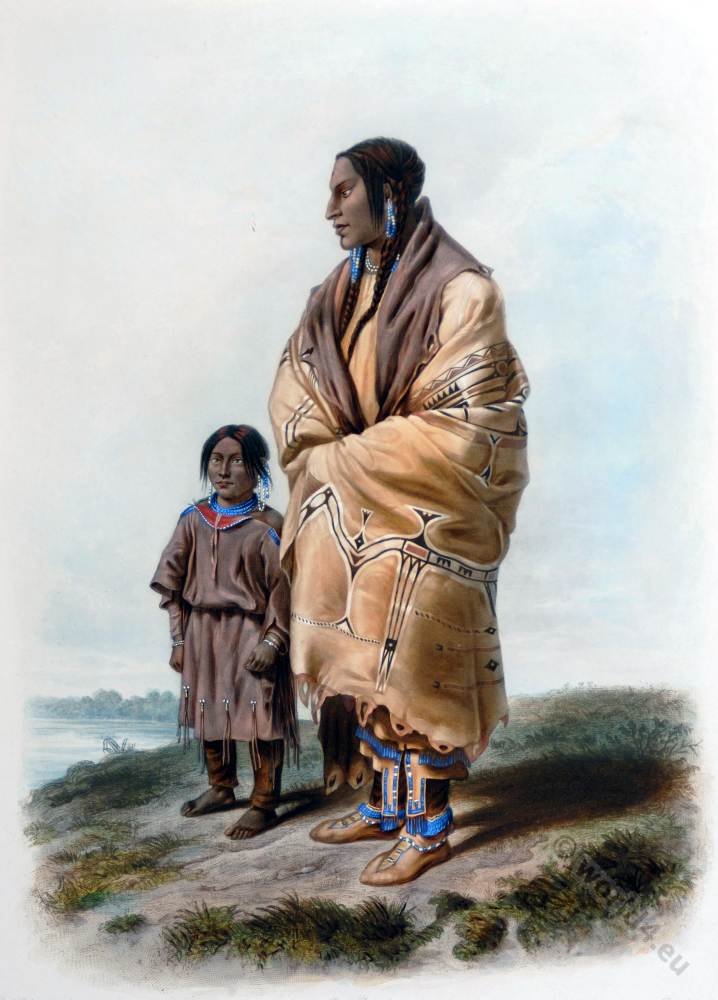 The Dakota or Dakhóta (often Santee or Eastern Dakota) are the eastern dialect and tribal group of the Sioux from the Sioux language family.
The Mandan are a small, originally semi-nomadic Indian people of North America from the Sioux language family who lived along the Missouri River.