Tag:
Thomas Allom
Constantinople and the scenery of the seven churches of Asia Minor illustrated by the English architect, artist, and topographical illustrator Thomas Allom.
Auguste Racinet. The Costume History Hardcover – Illustrated, November 4, 2015
by Françoise Tétart-Vittu (Author)
Racinet's Costume History is an invaluable reference for students, designers, artists, illustrators, and historians; and a rich source of inspiration for anyone with an interest in clothing and style.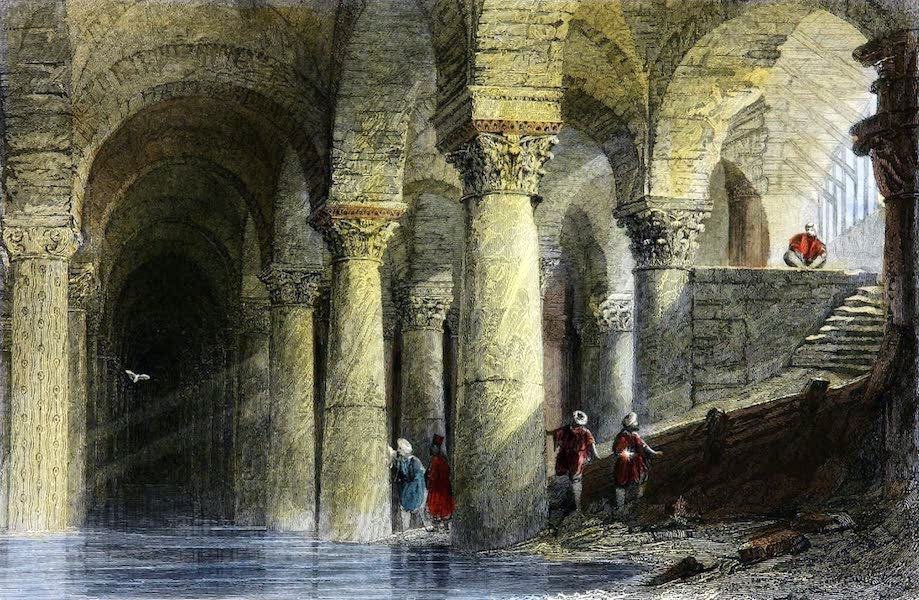 Constantinople and its environs. The "Subterranean Palace" still remains a cistern filled with water.
Literature
Couture: then and now Clothes define people. A person's clothing, whether it's a sari, kimono, or business suit, is an essential key to his or her culture, class, personality, or even religion. The Kyoto Costume Institute recognizes the importance of understanding clothing sociologically, historically, and artistically.
---
The Süleymaniye Mosque (Turkish: Süleymaniye Camii) is one of the great mosques in İstanbul. It was built by order of Sultan Suleyman the Magnificent in a very short construction period between the years 1550 and 1557 and is an important work of the architect Sinan.