Tennis Court Oath.
The Third Estate Takes Refuge in the Tennis Court
By Étienne Lucien Mélingue
The Third Estate (tiers état) was composed socially very different and included by the upper classes about craftsmen, peasants and laborers to the urban lower classes all persons who did not belong to the first two Estates. The urban classes of the third estate were joined by their skepticism about the aristocracy of the ancien régime and their representatives, but they were divided into different groups.
While the Third Estate was granted twice the number of members due to its increased self-awareness and its economic significance, but it was initially unclear whether the Estates General should vote according to objects or per capita basis. A vote by stands had from the outset means a majority of the nobility and clergy. In a vote by heads of the bourgeoisie could hope to draw parts of the nobility and clergy especially simple to his side.
When Louis XVI. finally did not give the suggestion a vote according to the number, the deputies of the Third Estate declared on 17 June 1789 to the National Assembly and sworn, shall not go apart until a constitution was created for France (Tennis Court Oath).
By Étienne Lucien Mélingue. Publisher Selmar Hess. Editor Charles F. Horne. New York 1894.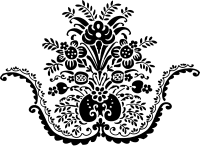 Related