SCENE AT TIVOLI.
The Teverone
PLATE XXXV.
This view is taken above the falls, where the Teverone glides along, skirted on one side by the straggling town, on the other bordered by fertile pasturages.
The town has a population of above seven thousand souls, and is the see of a bishop, with several parishes; but it is ill built, and worse paved, and has not any of those later improvements, or rather refinements, which might entitle it to rank amongst towns of modern celebrity.
The only villa of consequence it contained (built on the opposite side of the road to the villa of Maecenas, by a Cardinal d'Este,) soon fell into the hands of the dukes of Modena; but its cypresses, fountains, basins, labyrinths, and statues, have long since been suffered to fall into a state of ruin, from which, in all probability, their no longer admired formalities will never recover.
Source: Italian scenery from drawings made in 1817 by Elizabeth Frances Batty. London: Published by Rodwell & Martin, 1820.
---
Glam Italia! by Corinna Cooke
---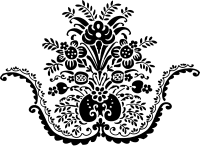 Related
---
Support and Seduction: The History of Corsets and Bras (Abradale Books) by Beatrice Fontanel.
Thoughout the ages, women's breasts have been subjected to the endless whims of fashion. From the ancient Greeks to Mae West and Madonna, this light-hearted book charts the changing shapes of female beauty. The elegant and amusing images - including fashion drawings, paintings, photographs, and film stills - illustrate the often surprising history of the garments women have worn for support - and seduction.
---