Adrienne Lecouvreur was a famous French actress (1692-1730).
Adrienne Couvreur, called Lecouvreur, (5 April 1692 in Damery near Épernay; – 20 March 1730 in Paris) was considered the most important French actress of her time.
Adrienne Lecouvreur was the daughter of a laundress and a skirt maker. She had her first engagement at the theatre in Lille and then went to Paris, where she first attracted attention in 1717 in Jean Racine's drama Mithridate. In June of the same year she joined the Comédie-Française, where she succeeded as a tragic heroine and achieved great success with the public.
Lecouvreur had numerous affairs, including one with Count Moritz of Saxony, an illegitimate son of Augustus the Strong. This love affair and her rivalry with the Duchess of Bouillon was rumoured to be connected with her unexpected death at the age of only 37. In fact, she probably died of "abdominal inflammation" in the arms of her friend Voltaire, with whom she was closely associated both artistically and personally.
Source: Albums de coiffures historiques par E. Nissy. Editeur: Albert Brunet, Paris c. 1860.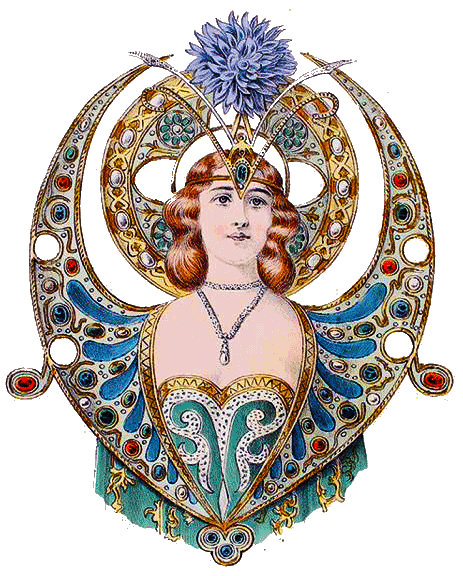 Continuing