THE BRAHMAN.
In Hindu society the Brahman is pre-eminent. Whatever may be his worldly position, whether rich or poor, high or low, he is a person to be revered by those of other castes, and no amount of wealth can make them his social equal.
As he is taught from his earliest infancy to respect himself, both in word and deed, it is not surprising to find among this caste the most cleanly as well as the most polite members of the community. They are usually well-educated, intelligent men, and although many now follow other than priestly vocations, they still retain to a very large degree the respect and obedience formerly exacted from members of all other castes.
According to Hindu law, it is considered a condescension on the part of a Brahman to accept a present from a man of a lower caste, and the gift is supposed to bring manifold blessings to the donor. Land given to a Brahman priest secures for the giver the right to heaven; an umbrella, a cool skin when walking in the sun; perfumes, freedom from objectionable smells, and so on ad infinitum.
While it is obvious that the old Hindu laws have been arranged by this caste, with a view to their own particular profit and advantage, it is but fair to remark that the strictest moral discipline is inculcated among them. A youth is enjoined to render the greatest reverence and attention to his preceptor. His religious instruction must commence at dawn, and continue almost uninterruptedly throughout the day. He is commanded "to abstain from flesh, powders and perfumes, the wearing of sandals or shoes, using an umbrella, from wrath, covetousness, dancing, singing and falsehood."
Very many members of this caste become ascetics, and wander from town to town, accepting such alms as may be given them, but asking nothing. Others, again, impose upon themselves certain pains and penalties, as did the monks of old, but for severity of discipline, the Hindu is far in advance of his European brother.
A common form of penance is to refrain from sitting or lying down. In these cases a long stick is carried, by means of which when sleep becomes necessary, the body is propped against a tree or an accommodating wall. Another, and not uncommon form of expiation, is to raise one arm above the head, with the forefinger pointing to heaven. After some months it becomes impossible to lower it, and the limb withers to a mere stick. This certainly is not a penance of a light nature; but when a man is encountered holding not only one, but both arms aloft, stiff and withered, pity strives for mastery with amazement.
It is with sincere regret that the writer has to chronicle the death of the subject of the present picture. Since the foregoing remarks were written, he fell a victim to the terrible scourge which has ravaged the city of Bombay. A pattern of industry, honesty and truth, respected by everyone with whom he came in contact, he leaves a blank which it will be difficult to fill.
Source: Typical pictures of Indian Natives. By F. M. Coleman, 1897.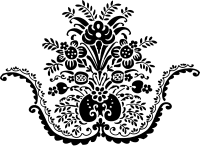 Related