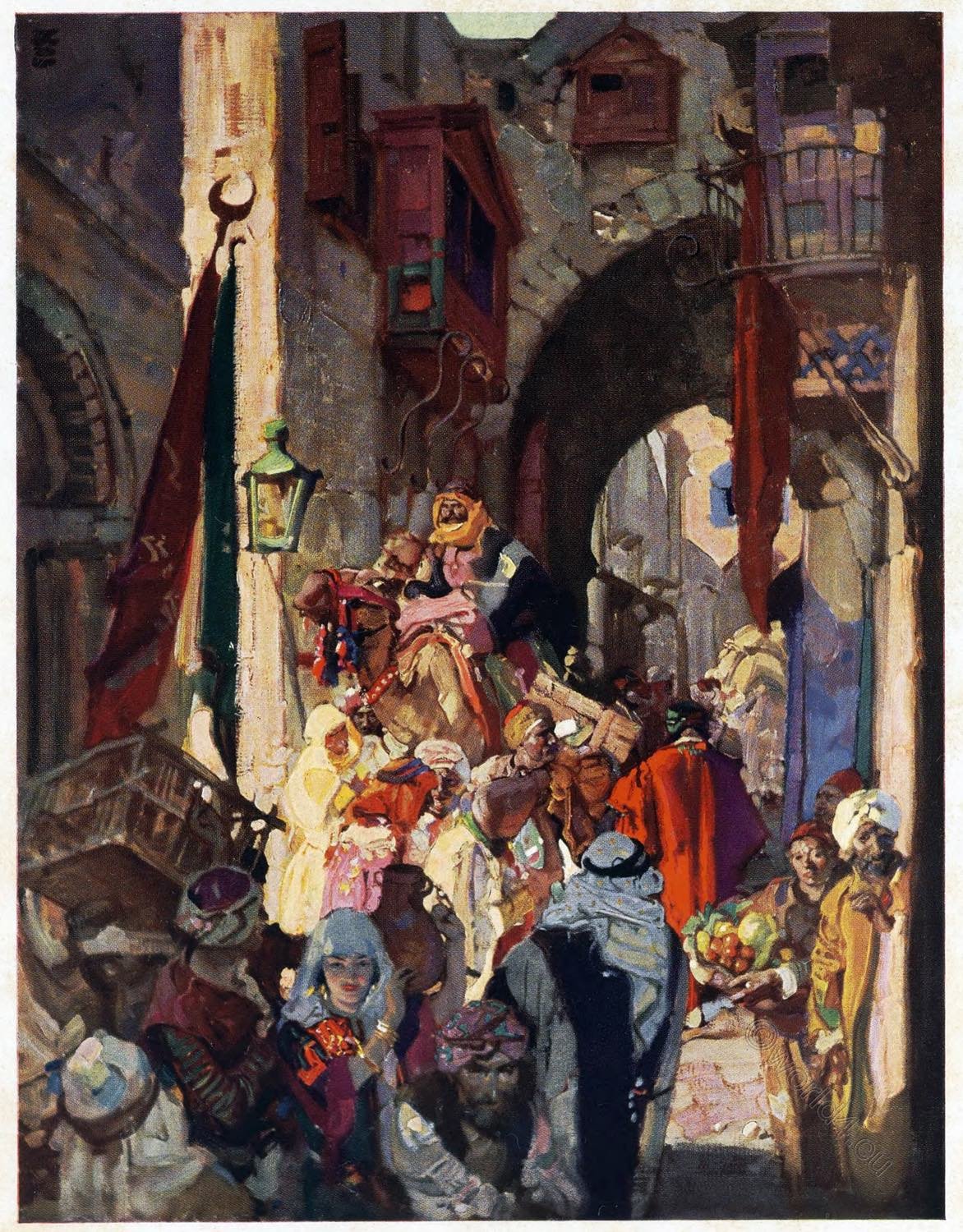 The David street.
Jerusalem has a conglomeration of races and religions, it is quite the opposite of a melting-pot. It is a mingling, not a mixture; in its narrow streets men touch elbows, men whose worlds of thought are as remote as the east is from the west.
This particular thoroughfare is the David street in its normal condition today. It is the principal street of the city, and, crossed by Christian Street, quarters the city into Jewish, Mohammedan, Greek, and Christian sections.
The streets of Jerusalem are about nine feet wide; they are as free from vehicular traffic as Venice. Laden camels take the place of trucks, and the sheep and the goats are as yet socially undivided. Observe the costumes of men and women; they wear racial uniforms. The floating population is composed of pilgrims from Mecca and Algiers, natives of the Sudan, now-homeless Russians, and ever-homeless Armenians.
The Moslem colors are red and green, and holy days and holidays abound. These things have not changed, but the American gasoline-can has supplanted the oriental water-jar, even as in America the filling-station has taken the place of the saloon.
Source:
The City of the great king and other places in the Holy Land. Pictured by Dean Cornwell and described by William Lyon Phelps. Society of the Four Arts King Library, 1926.
A Knight Templar's Pilgrimage to the Holy Land. Thomas W. Wilson, 1908.
Related