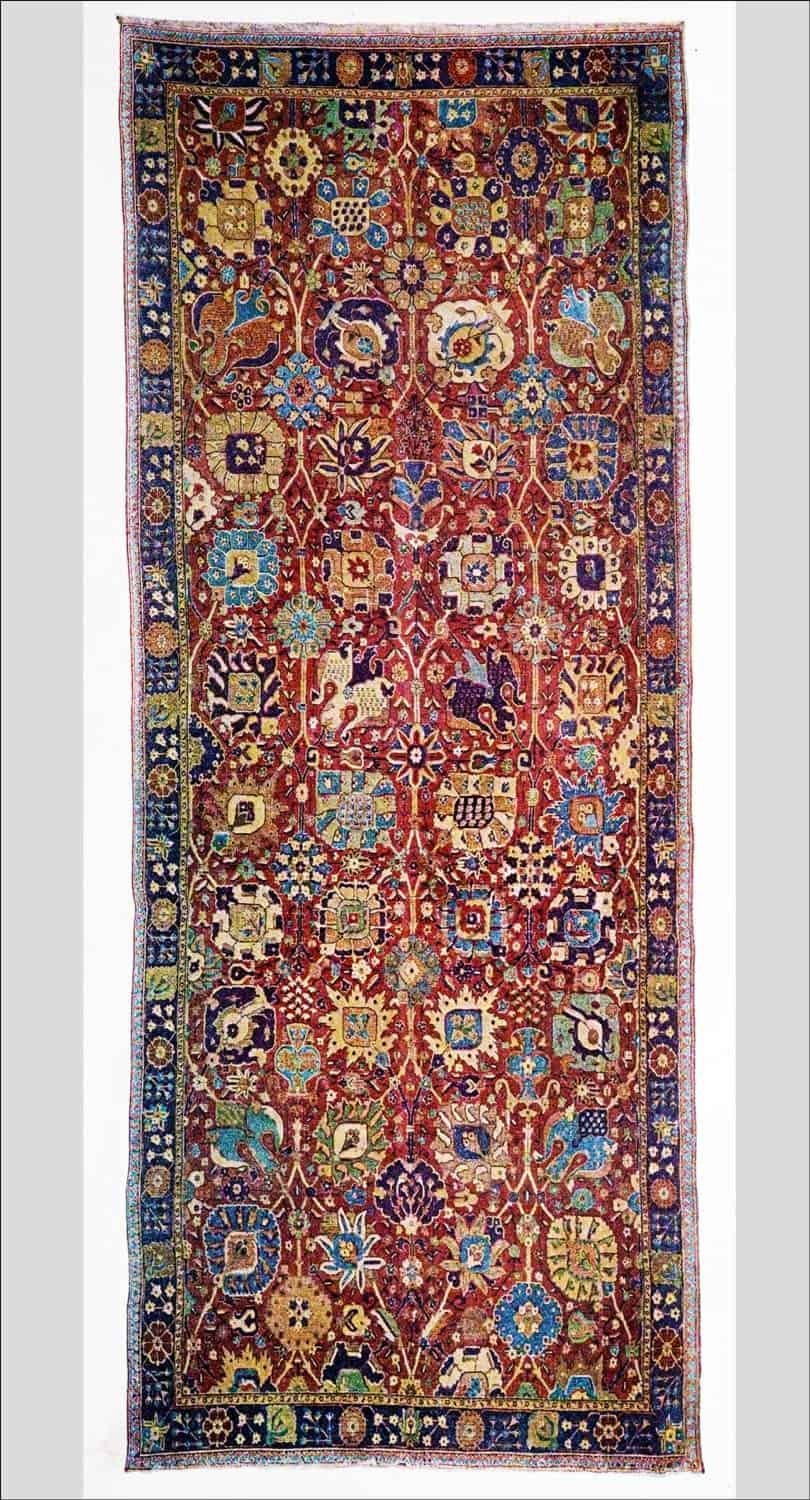 Persian Vase Carpet, XVII Century.
Width: Six feet
Length: Fifteen feet
Among the few entire carpets of its kind known to exist is this vase design from South Persia, known by the names "Shah Abbas" and "Ispahan." The graceful design and the delicately scrolling flower-stems place it among the masterpieces woven during the Safavid Dynasty (1501 till 1722), when, encouraged and promoted by the rulers, the native art in Persia expressed itself in the finest and most famed creations.
The dark blue border ground and the rose center ground give each to the other a contrasting beauty. The peach or almond blossoms emphasize the
Persian taste for motifs chosen from nature. A rug of the same period, now in the Imperial Ottoman Museum, Constantinople, shows a border which differs only slightly from this piece.
The beauty of the entire carpet and the rareness of the type make it a specimen to be prized by any collector or museum.
Source: A collection of antique carpets by Altman, B. & Company, New York, 1923.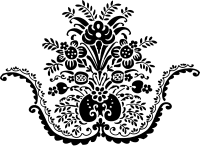 Continuing