Jacques de Molay. Grand Master of the Knights Templar.
Jacques de Molay, also Jacob de Molay and Jacobus of Molay (* between 1240 and 1250 in Molay, today's département of Haute-Saône in the Free County of Burgundy (Franche-Comté); died on 11 or 18 March 1314 in Paris) was the twenty-third and last Grand Master of the Order of the Temple. His time as Grand Master saw the suppression of the Order of the Temple by King Philip IV of France and the official dissolution of the Order by Pope Clement V at the Council of Vienne (1312). Two years later, Jacques de Molay was executed at the stake together with Geoffroy de Charnay.
Source: Paris à travers les siècles. Histoire nationale de Paris et des Parisiens depuis la fondation de Lutèce jusqu'à nos jours, by Nicolas Jules Henri Gourdon de Genouillac. Published 1879.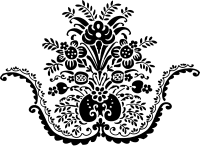 Continuing